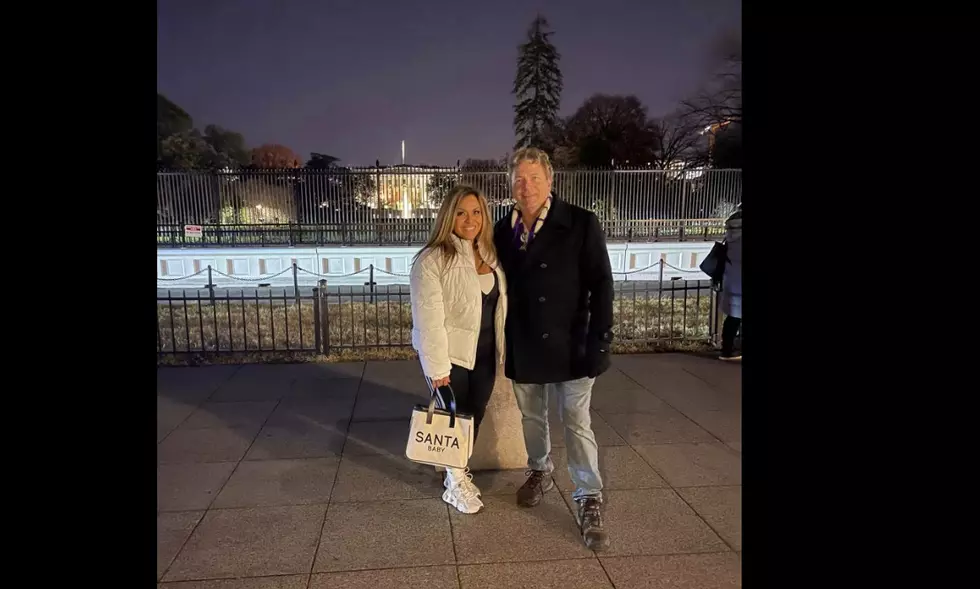 Which NoDak School Decorated A Tree On The White House Lawn?
TSM
Have you ever been to Washington DC during Christmas time?  
One of our listeners is on a business trip and he found some time to do some sightseeing.  One of his stops was the White House.
Did you know each state is represented during Christmas time at the White House? 
Neither did I.  The White House in Washington D.C. has one lit tree for each state that is decorated each year by a different school from that state.
Those trees surround the National Christmas tree which is quite a sight indeed.  This tree is massive in size and looks like something Clark Griswold cut down and put on the top of the family truckster in the movie National Lampoon's Christmas Vacation.  "Where are you going to put a tree that big Griswold?"  "Bend over and I'll show you!"  Here's a shot of that tree.
This year's representative that was chosen from the great state of North Dakota to decorate a tree on the White House Lawn is Valley City Junior and Senior High School.  All of the ornaments are handmade by the children from the schools in Valley City.  The Highlander Bridge is even featured on one of the ornaments.  Here's that North Dakota tree.
This display is open to the public to see on the White House lawn just off Pennsylvania Avenue and is directly across from the Washington Monument.
Christmas in Washington D.C.?
Maybe not a bad idea to make your very own Christmas Vacation for your family one day.
LOOK: 25 over-the-top Christmas displays from across America
To help get everyone in the mood for the upcoming holiday season,
Stacker
compiled a list of some of the most over-the-top Christmas displays across America.
The Biggest Home In All Of North Dakota