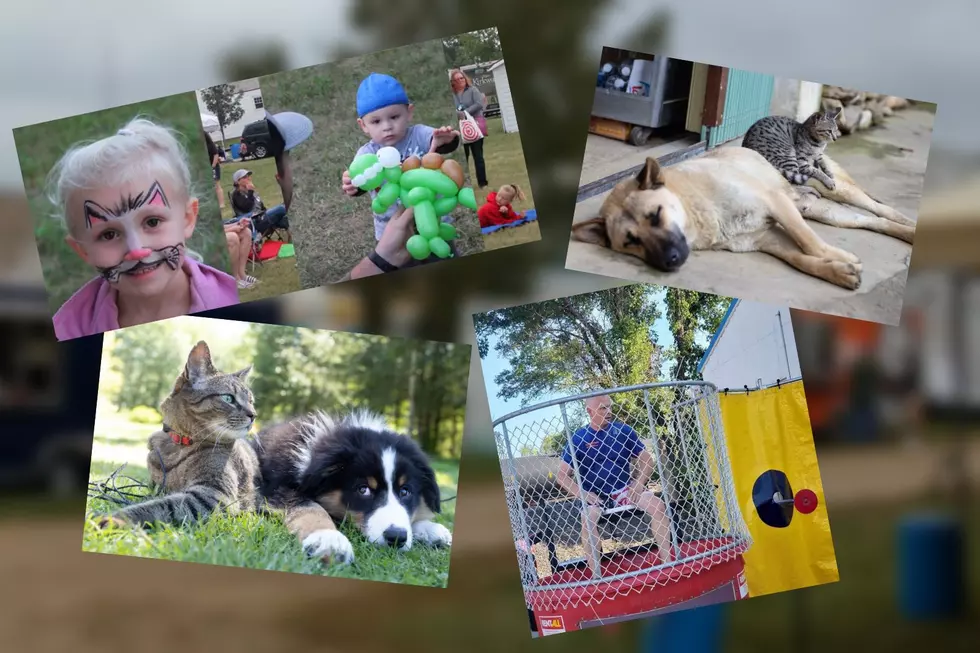 Who's In? — A Party To Help Bisman's Pups & Kitties
Katie Veidel, Canva, Unsplash
Furry Friends Rockin' Rescue is hosting its 6th annual "Woofstock" event next weekend (Saturday, August 27th) at Buckstop Junction from 4 to 10 pm. The public is invited to come, though keep in mind, they ask you not to bring outside animals.
By the way, I'm in love with the name... "Woofstock"... #Adorable.
A Fun Way To Help Out
This is a fundraising event for the organization, plus it's fun. There will be live music from Electric Rehab, food vendors, a dunk tank and a bunch of other fun stuff.
This is a great way to spend one of our last Summer days doing something fun and helpful for the community.
What Do The Donations Go To?
All of the proceeds and donations from the event go to helping Furry Friends Rockin' Rescue continue their mission of rescuing, vetting, spaying/neutering, fostering and adopting out animals who need loving homes. This, according to Jean Schafer, Woofstock co-chair of FFRR.
Schafer told me this event takes a lot of work to put together.
"This is event is extremely labor intensive due to its size and scope, and we couldn't do it without those dedicated  volunteers that help make it all possible," said Schafer, Woofstock.
A Few Things You Should Know:
Schafer tells me there will be a homemade treat vendor on site, a bunch of activities and they will be accepting free will donations throughout the event. She also wanted to encourage people to bring cash, though, there will be an ATM available as well.
"We hope everyone can stop out and have a great, fun filled evening for all, unfortunately there are no personal pets allowed on site so you'll need to leave your furry family members home," said Shafer.
Personally,
I think it's so great what Furry Friends does for the animals in our community. They really are incredible advocates for the animals in our community.
If you don't know, Furry Friends is a non-profit organization that relies on volunteers and foster parents.
---
11 Things Every Kid Should Have In Their Backpack
Here are some things you might not think of.
RANKED: Here Are the 63 Smartest Dog Breeds
Does your loyal pup's breed make the list? Read on to see if you'll be bragging to the neighbors about your dog's intellectual prowess the next time you take your fur baby out for a walk. Don't worry: Even if your dog's breed doesn't land on the list, that doesn't mean he's not a good boy--some traits simply can't be measured.