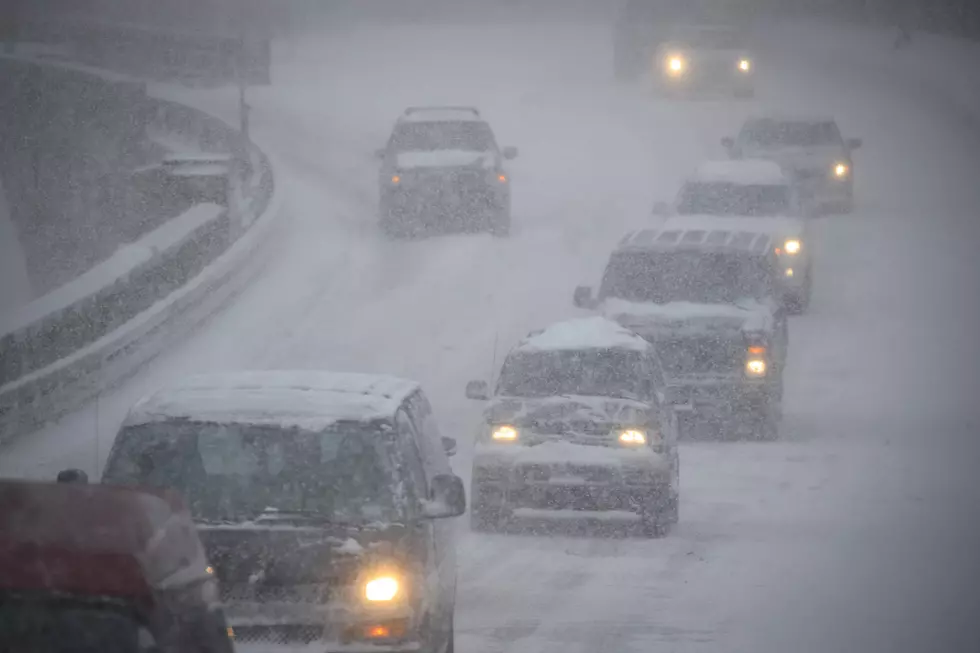 Winter Weather Advisory & High Wind Warnings Issued!
Drew Angerer
Parts of North Dakota will see winter weather tonight and tomorrow morning, while others will see a lot of wind.  Some areas could see both.
The National Weather Service has issued a Winter Weather Advisory for a good share of eastern North Dakota, including the cities of Devils Lake, Jamestown, Wahpeton, Fargo and Grand Forks.  The advisory goes into effect at 9 pm tonight and will go till 3 pm Friday afternoon.  1 to 5 inches of snow is possible with winds gusting up to 45 miles per hour.  In addition, a glaze of ice is possible before the precipitation turns over to snow, that could make for very slippery conditions.  Areas of blowing snow could reduce visibilities on the highways.
The Winter Weather Advisory also extends into a good share of western and central Minnesota.  Winter Storm Watches are posted for southern Minnesota, including the Twin Cities area and northeast South Dakota.  5 to 9 inches of snow could fall in those locations with strong winds gusting up to 45 miles per hour.
Bismarck and most of central and western North Dakota are in a High Wind Warning. The warning goes into effect at 12 midnight to 6 am Friday morning.  You can expect northwest winds  35 to 44 miles per hour with gusts up to 70 miles per hour.  Periods of snow could accompany the wind late tonight that will reduce visibility.  Use caution if you must travel.  People should avoid being outside, especially around trees and on elevated surfaces.  Stay away from windows.
So make sure patio furniture and other outside items are secured before you go to bed tonight.  Serious wind coming our way.
---
PHOTOS: Scene at U.S. Capitol shows chaos and violence