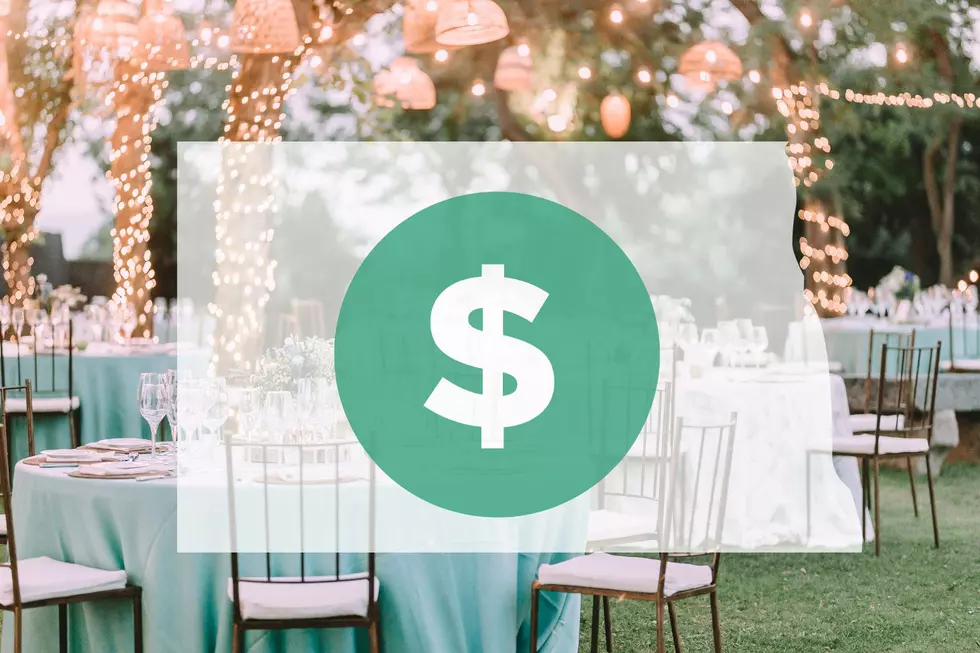 WOW! Here's The Average Cost Of A Wedding In North Dakota
Canva
Before you get down start picking out a ring and get down on one knee, you might want to look at what it actually costs to get married.
I'm not trying to rain on your parade, but it is always important to know what you're getting yourself into. Times are tough, money is tight, so here's what you need to know.
A company called WeddingStats.org looked at the average spending in each state. The pulled information from the Bridal Association of America, David's Bridal, The Knot, Forbes, USA Today, and a ton of other sources to make this estimate as accurate as possible.
The National Average?
You might want to sit down for this. The average cost for a wedding in 2023, in the United States ranges between $29,000 and $31,000, according to the source.
According to TheKnot.com, the state with the highest budget is New York. The average couple spends $70,730 on their nuptials.
If you're wondering which state has the lowest wedding budget, the source says it's none other than Utah.
I'm not sure why this is the case, but the people of Utah have figured out how to keep their wedding spending around $13,214.
How Much Do North Dakotans Spend?
The average amount a North Dakotan will spend on their wedding ranges between $35K-$39K. There are only nine states that range higher, between $40K-$44K.
Ouch!
I hope this hasn't deterred you from saying, "I do," but instead, inspired you to do some serious financial planning.
Best of luck to all the happy couples in North Dakota.
---
8 Types Of People You See At BisMan Gyms
Here are some people you may encounter.
Best Romantic Movies to Watch on Valentine's Day
I absolutely love a good romantic movie. And I love them when they are goofy just as much as I love them when they are downright sappy. Check out some of my favorite romantic movies of all time.