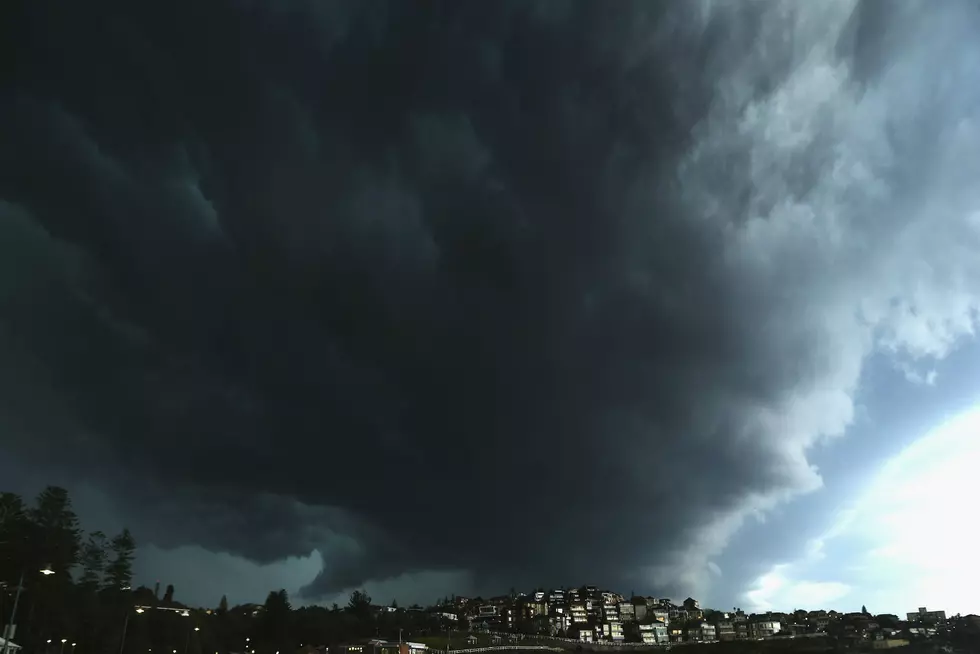 2 Rounds Of Severe Storms Possible Today In North Dakota
Ryan Pierse / Getty Images
Looks like God is playing some bowling today.  We have not one, but two rounds of severe weather possible today over much of North Dakota.
This morning severe thunderstorms are possible mainly along or south of Interstate 94.  The main threats will be up to half-dollar-size hail and wind gusts to 60 miles per hour.  Another round of strong to severe storms will be possible this afternoon and evening.  The main threats will again be up to half-dollar-sized hail and wind gusts to 60 miles per hour.
New rainfall amounts are expected to range from a quarter to a half an inch of rain.  Higher amounts are possible in thunderstorms.  Here's the latest map from the Storm Prediction Center from the National Weather Service.  It shows that much of southern North Dakota is in a marginal risk for severe thunderstorms.  The greatest risk for severe thunderstorms will be in Minnesota today.
After this system moves through this evening, you can expect very high winds on Friday over North Dakota.  We could see wind gusts up to 55 miles per hour in Bismarck Mandan.  You can expect Wind Advisories or High Wind Warnings to be issued for Friday.  The rest of the weekend will be on the breezy side as well but we should be dry.  The next round of showers for Bismarck Mandan will arrive Tuesday evening.  Several more chances for rain will be coming next week with cooler than average temperatures.
---
The 10 Most Famous People From North Dakota Ever!
These are the 10 most people from North Dakota.
The Clearest Lake In North Dakota Is About One Hour From Bismarck.