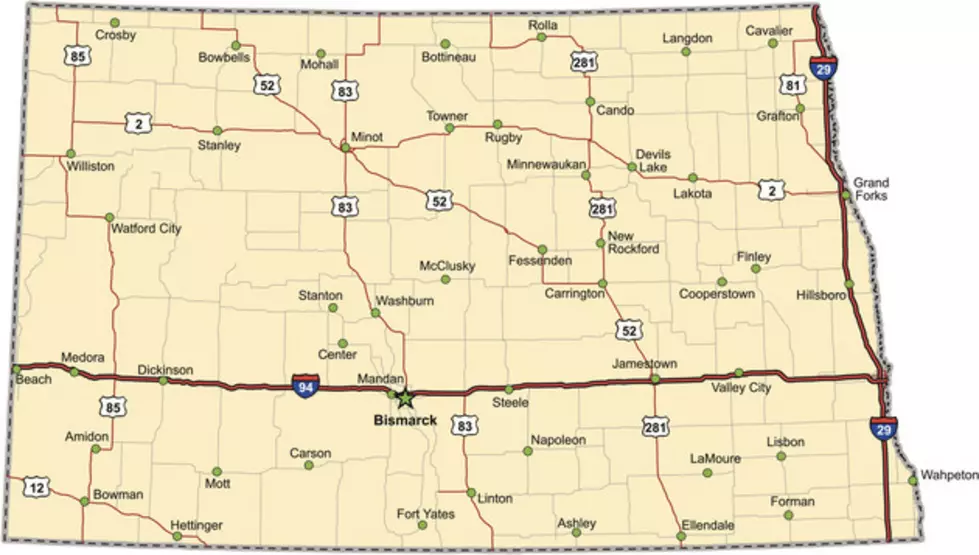 4 Other Cities Named Bismarck In The United States
Jami Garrison
Yep, we're not alone.  Bismarck, North Dakota does indeed share it's name with 4 other cities across our great country.  Who knew?  So here's a good trivia question.  Can you name what other states Bismarck is located in?  Well, let's take a look and examine the situation.  I've always been a bit of a geography buff.
First up Bismarck, Illinois
Bismarck, Illinois which is technically a village according to Wikipedia is a village in Newell Township, in Vermillion county.  It's on the far eastern part of the state and is south of Chicago.  The population was at 579 at the 2010 census.
Introducing Bismarck, Arkansas
Bismarck, Arkansas is a rural unincorporated community in central Arkansas.  According to Wikipedia it has a Dollar General Store, U.S. Bank and 3 restaurants.  It's located between Hot Springs and Caddo Valley, centered around the intersection of State Hwy 7 and Hwy 84.
Then there's Bismarck, Missouri 
According to Wikipedia, Bismarck, Missouri is the home to 1,546 according to the 2010 census.   Which makes it the 2nd largest Bismarck in the United States.  Bismarck, Missouri is located in the southeastern part of the state near the Illinois border.
And finally, Bismarck, West Virginia
Bismarck, West Virginia according to Wikipedia is an unincorporated community in Grant County, West Virginia.  It lies on West Virginia route 93 and U.S. route 48 near Mount Storm Lake.
Well, there you have it.  The "other" Bismarck's.  We are by far the most populated Bismarck in the country.  And in-case you're keeping track at home, there's two townships in the country named "Bismarck".  One in Minnesota and one in Michigan.
---
Movies That Mention North Dakota