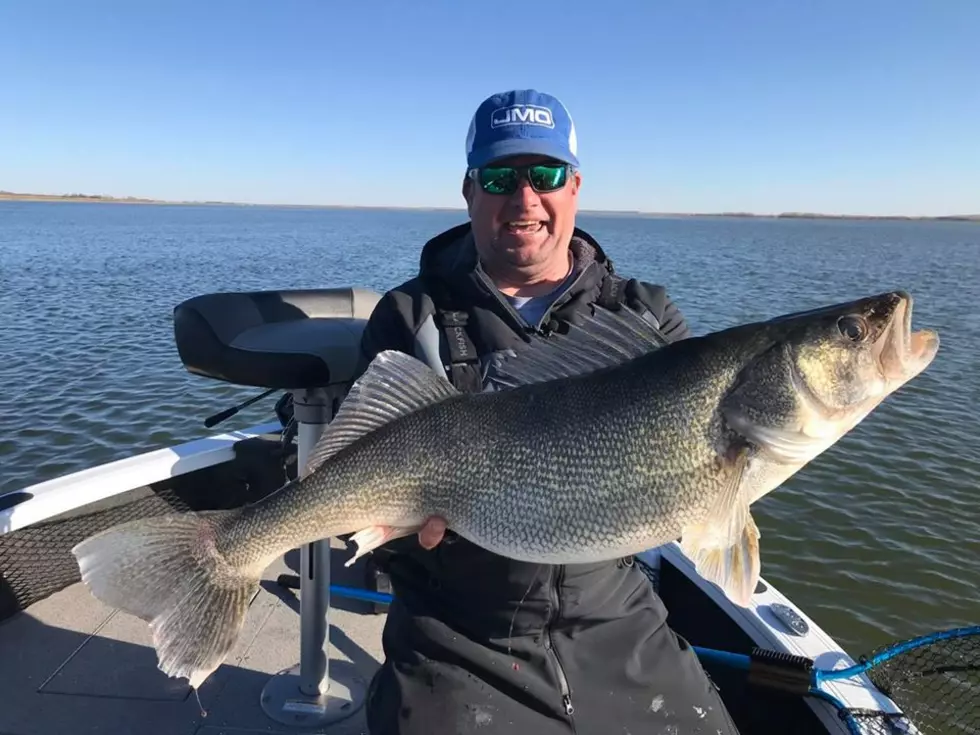 5 Noteworthy Reasons To Be At The Bismarck Tribune Sport Show
Photo credit Jason Mitchell Outdoors
Cabin fever?  I know I got it in a big way.
Every time I see a little open water on the Missouri River I find myself dreaming of jiggin' for walleyes on a beautiful spring afternoon.  Those days are hopefully coming soon.  So is the 52nd annual Bismarck Tribune Sports Show.
It's coming up this Super Bowl weekend February 11th, 12th, and 13th at the Bismarck Event Center located at 315 south 5th street in Bismarck.  Showtimes are 3 pm to 8 pm on Friday, February 11th, 10 am to 7 pm on Saturday, February 12th, and 12 noon to 4 pm on Sunday, February 13th (Super Bowl Sunday).
Here are 5 reasons why you don't want to miss this year's Bismarck Tribune Sport Show.
#5 The Dockdogs are the main attraction.
I've been lucky enough to see these AMAZING hounds in action before and they are something.  Your whole family will be in awe of these very talented animals.
#4 Pro-anglers will be in the house.
Meet Ted Takasaki, Jason Mitchell, and more.  These guys know how to catch fish and will make you a better fisherman.
#3 Friday is Family Fun Night.
The Bismarck Larks will be on hand so you know it will be a good time for the whole family.  They will be hosting a Mascot Scavenger Hunt from 5 pm to 7 pm that day.
#2 Enjoy all the vendors.
100 plus vendors in all including deals on boats, RVs, ATVs, ice houses, sports equipment, and more.
#1  New show highlights include:
Experience the new Adventure Zone which includes a top-of-the-line fishing simulator and even Axe Throwing stations.
Tickets are $6 dollars per adult and 12 and under are free.  3 days passes are $15.
---
Beautiful North Dakota home found full of dead animals.
LOOK: Here are the pets banned in each state
Because the regulation of exotic animals is left to states, some organizations, including The Humane Society of the United States, advocate for federal, standardized legislation that would ban owning large cats, bears, primates, and large poisonous snakes as pets.
Read on to see which pets are banned in your home state, as well as across the nation.