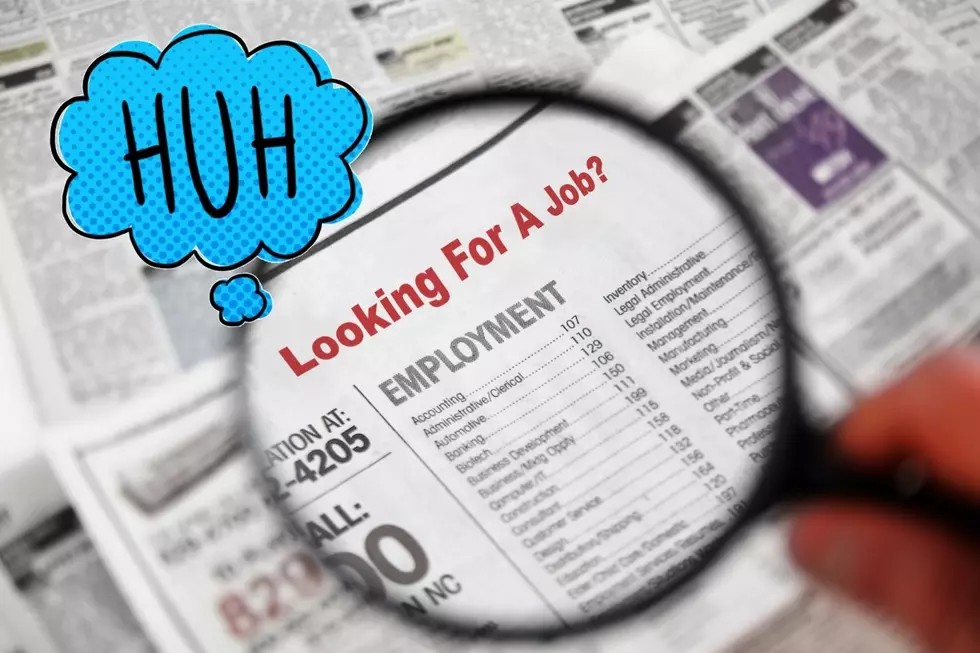 8 Unique & Unusual Jobs In BisMan
Canva
Nearly every business you drive past has "Help Wanted", or "Now Hiring" signs posted. Businesses are looking to hire boatloads of people, but many aren't applying for conventional jobs.
Try Something Different
With that, I thought it might be helpful to put together a list of "Unique" and "Unusual" jobs. If you're trying to do something that's a little "Out-of-the-box", this may help you find what you're looking for, right here in BisMan.
Besides... you never know what your calling may be, until you give it a try.
Here's a list of different unique and unusual jobs recently listed on Indeed.com.
8 Unique & Unusual Jobs In BisMan
Here are some jobs you might not have know you could apply for in BisMan
There You Have It!
Those are just some of the many jobs available in town. If you're looking for work, but have been struggling to find something that best plays to your strengths and suits your lifestyle, I hope this has helped you find employment.
On the other hand, if you're looking for a conventional job such as a server, host, or cashier, you won't have a hard time finding work. While looking through the listings, I noticed dozens of openings for those positions.
Get Going
I wouldn't wait to jump on these jobs, if I were you; update your resume, and upload it asap. The good ones never last long and you don't want to be the last one to the party.
Good luck, happy job-hunting and thank you for reading.
If there are any other cool, underrated, unusual, or odd jobs you know about in the area, feel free to message us and let us know.
---
Sketchiest Spots In Bismarck
Here are some places you may want to avoid.
LOOK: The biggest scams today and how you can protect yourself from them