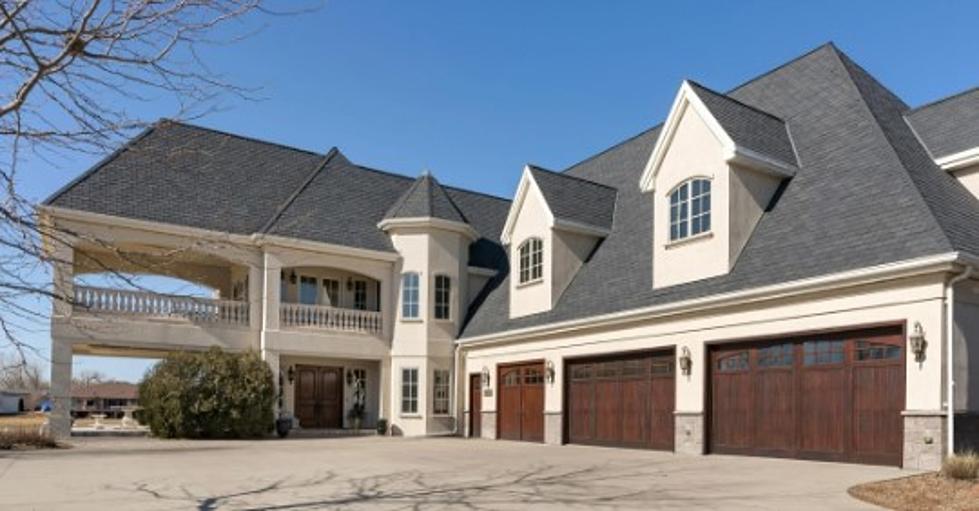 Mandan Magnificent – Imagine Living Here
Reality One Group - Encore
One can only dream, right? Have you ever driven by a huge mansion in Bismarck or Mandan and wondered what it would be like to live there?
Well listen, we are allowed our dreams, and for about 99% of us, that's all it will ever be. However, if you ever win big in the lottery, keep this place in mind:
Just a cozy 7,500 square feet of a place for sale - They say that you "Can't take it with you when you die" ( money ) so you might as well buy this abode for $3,395,000. Yep just venture over to 4910 Lakewood Drive in Mandan and imagine yourself inside this 7 bedroom, 4 bath palace.
Stairway to heaven?
You'll have to excuse me for a second Led Zeppelin, but check out this Stairway To Heaven:
In this house,  you have "... several beautiful living rooms, formal dining room, wet bar, office, gym, game room, and a loft area. Distinguished features include soaring ceilings, hand-carved staircases, custom woodwork and floors, solid doors, and surround sound. Master Suite is complete with a sitting room, a massive walk-in closet, a balcony showcasing the expansive views of the waterfront, and a luxurious attached master en suite"
So is this THE most expensive house for sale in the Bismarck/Mandan area?
If not it is certainly up there. When was the last time you saw a garage that could hold up to cars?
 In closing, I completely understand if you can't afford this mansion
BUT you can start saving $$ now ( Good Luck with That )
---
LOOK: Here are the 10 US golf destinations with the most courses per capita
Discover where you can find the best access in the country for your pick of courses, the unique terrain that lends itself to world-class golf, and what makes select clubs noteworthy.