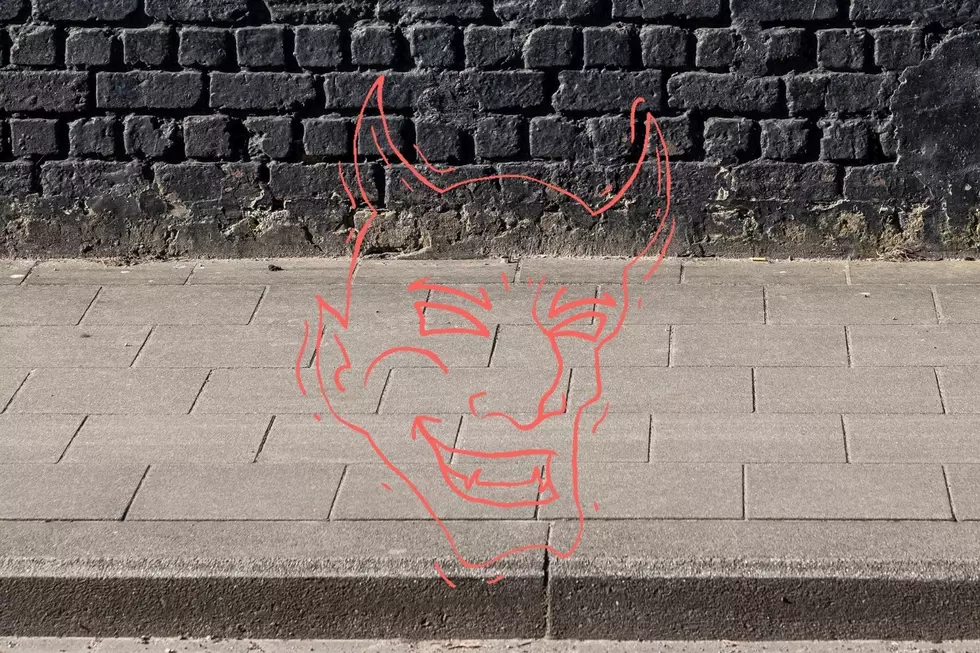 Bisman Chalk Drawings Creepy Or Just A Bit Of Fun?
Unsplash, Canva
Should I Be Worried?
While walking around Bisman, I've noticed quite a few chalk drawings.
Most of them are of flowers and smiley faces, but there are a few that stand out from the others. Take a look. (For privacy reasons, I won't tell you where I stumbled across these works of art.)
Now, I've seen enough horror movies to know, when something warns you to turn back, you do it, but against my better judgement I carried on down the path.
If you're having a hard time reading the messages, here's what they say:
"Turn back, it's dangerous," and "Ahhh Help."
Kidding aside, I've actually done crime scene outlines, myself. I will say, I never took it as far as making the scene bloody. That's next level.
A "Step" Further
Once the crime scene drawings washed away, I noticed a new bunch popped up. This time, it was a bit more ominous. Drawings of a devil now grace this sidewalk.
The sidewalk now has a picture of a devil warning those who cross the path. The message reads...
"El Diablo de la cruce."
That's Spanish for "The devil of the crossing". Creepy, right?!
Creativity
Look, I'm not a hater, I know this is just kids being kids, and I actually find it amusing and applaud the creativity. I'm just curious as to who's behind these drawings. I'm picturing a couple of emo 12 year olds.
Anyway, carry on with what you're doing, as I find it entertaining. I can't wait to see what darkness they convey next with their pastel-colored sidewalk chalk. Until next time!
---
In BisMan - 5 Places NOT A Good Idea To Set Off Firworks
Just Some Friendly Advice
LOOK: 30 fascinating facts about sleep in the animal kingdom