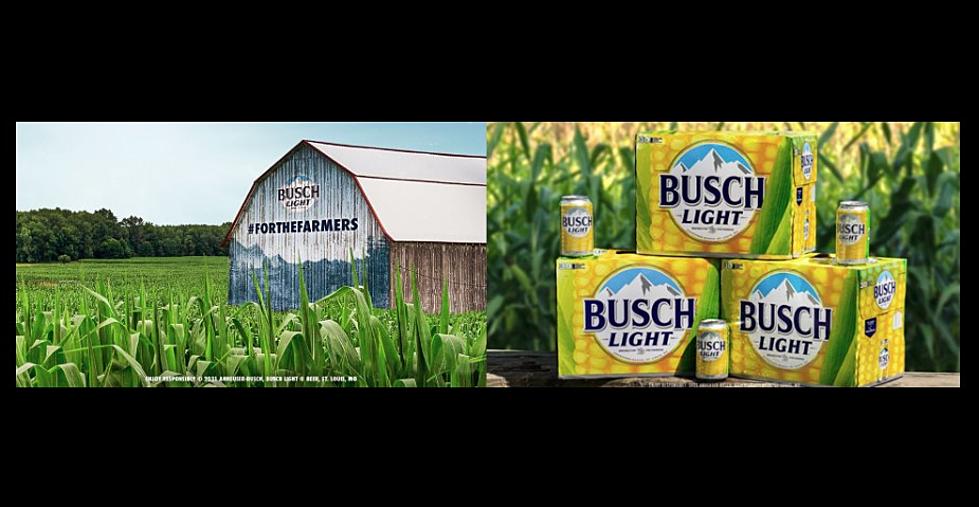 BisMan's Favorite: Busch Light Will Pay You $5K To Display Logo
Busch Light
It doesn't matter where I go, restaurants, bars, a garage party, a grad get together, a Bobcat hockey game, Busch Light rules supreme in Bismarck Mandan.  This beer is pretty close to a religion in this area and for the entire state of North Dakota for that matter.
Busch Light fans will be happy to know that now the popular beer is stepping up for farmers once again.
Busch Light's limited edition "Corn Cans" for farmers, celebrates our hard working farmers with a portion of each "Corn Can pack" donated to Busch's partner at Farm Rescue.
In addition to the corn cans coming back Busch has introduced 25 oz "corn silos" as well!  Now, that's a pounder. But wait, there's more.
Busch Light wants to pay you to put up their logo on a piece of your property.
Some serious coin too, $5K!  Think of all the Busch Light that will buy you.  This sounds like a win win to me!
Busch is increasing efforts #ForTheFarmers by shifting their advertising dollars for Corn Cans from commercial billboards, to barns, sheds and other freestanding structures owned by farmers and people across the country. Busch is asking fans nationwide to share if they have the perfect spot for a Busch advertisement. If selected, Busch will pay them $5,000 to display a customized #ForTheFarmers ad on their structure.
For more information, and to submit your barn or shed for consideration, please CLICK HERE and Busch will review to determine if your farm can be a #ForTheFarmers partner.
---
LOOK: Route 66's quirkiest and most wonderful attractions state by state
Stacker
compiled a list of 50 attractions--state by state--to see along the drive, drawing on information from historic sites, news stories,
Roadside America
, and the National Park Service. Keep reading to discover where travelers can get their kicks on Route 66.