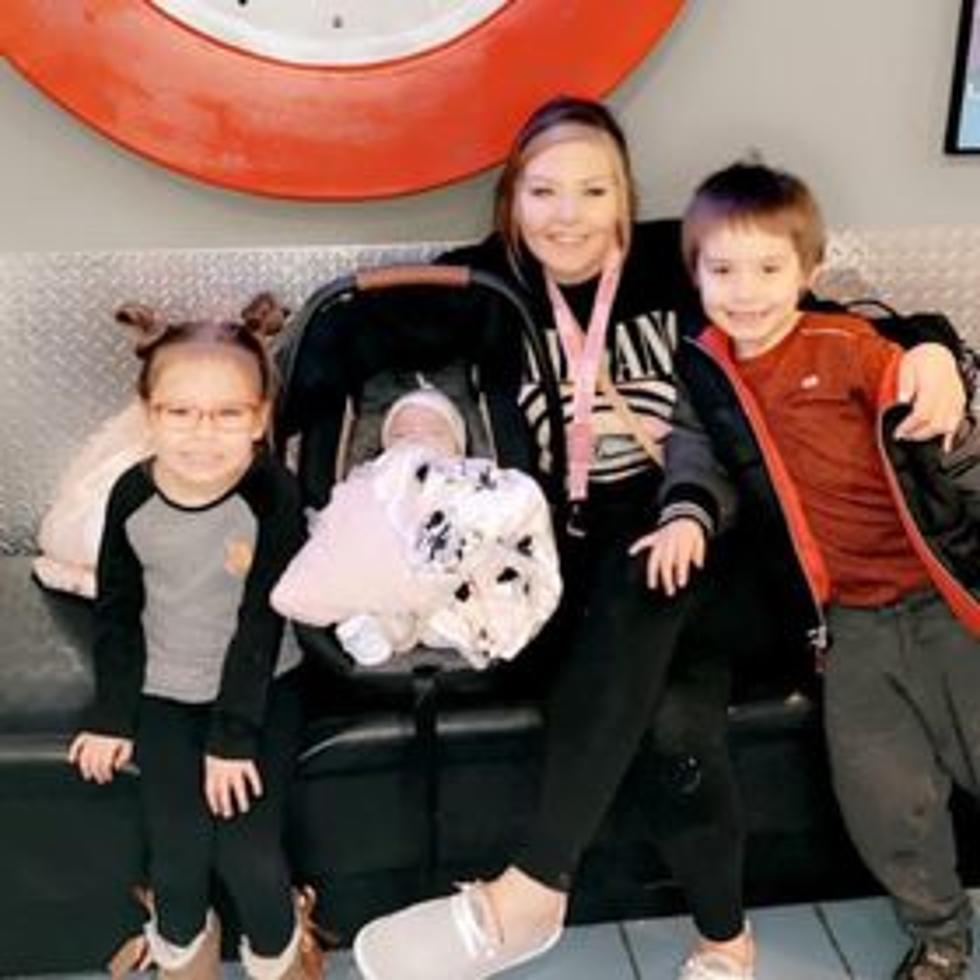 Bismarck Mother Of 5 Needs US…All Of US…More Than Ever
Tiffany Davis
The second I ended my phone call with Tiffany Davis this afternoon I thought of my own mom...
...wishing I could be with her just one more time. This is a story that I am hoping will reach out to all of Bismarck/Mandan....and beyond. A mother of 5, her name is Tiffany Davis, she is 29 years old, and she was diagnosed with stage 2 papillary thyroid cancer - she told me she has a tumor on the left side of her thyroid. As one can imagine, the love she provides for her kids keeps her spirits high, however when the sun goes down at night she is literally all by herself. Loneliness is quite painful.
Tiffany's best friend lives in Fargo and has started a gofundme page for her
Monique Allen is Tiffany's best friend - she knows what she is dealing with - you see her very own 8-year-old son passed away 2 years ago from cancer. Tiffany found out about 5 years ago she had graves disease, she was living in Grand Forks at the time, and about two years ago she and her kids moved to Bismarck looking for a new town that could eventually provide love and hope, Her husband is unavailable for any kind of financial aid at this time.
"I have no family or support..."
Tiffany takes care of her kids - Kamdyn 6, Faith 4, Ellie 3, Ronnie 2, and Gracie ( who turned 8 months old today ) all by herself. Her children are aware that she is sick, and the oldest boy Kamdyn is mentally affected by what "...has been a damper on the whole family". Tiffany has tried meeting new people and has visited a few churches in the area, but it's not as easy as one would think to immediately fit in and embraced by others.
Unable to work due to her health
Tiffany will find out more about her condition next month, hoping that matters haven't gotten worse - She has a tough road ahead of her, and the LAST thing she wants to think of is being away from her kids. A mother will sacrifice so much for each and every child, and this is so clear, I can hear it in her voice. Monique Allen and Mallory Mims are organizing this fundraiser which began two days ago. This is a message from Monique, doing everything she possibly can...
"Hi, my childhood best friend Tiffany was diagnosed with stage 2 papillary thyroid carcinoma. On the left side. She starts radiation at the beginning of May. This is a life-changing event in her and her children's lives. It's a scary time being a single mom and no family or support being where she lives. She's unable to work or able to pay for child care for appointments and the treatments gonna take a toll on her body and she's gonna need some in home care for the children during the treatment. She's asking for help with travel, medical, daycare, household, and medication expenses. Thank you and god bless"
***** So how can Bismarck and Mandan help this young lady and her family? *****
Doing whatever each and every one of us can - reaching out with support, giving from your heart - pitching in, and raising her up with financial help and virtual warm embraces. We ALL can make a difference in other people's lives, that's what North Dakotans do the best - please click here and help in any way you possible.
---
LOOK: The oldest cities in America
Though the United States doesn't have as long of a history as some Old World countries, it still has plenty of historical charm.
Stacker
brings you a list of the 50 oldest cities in America.