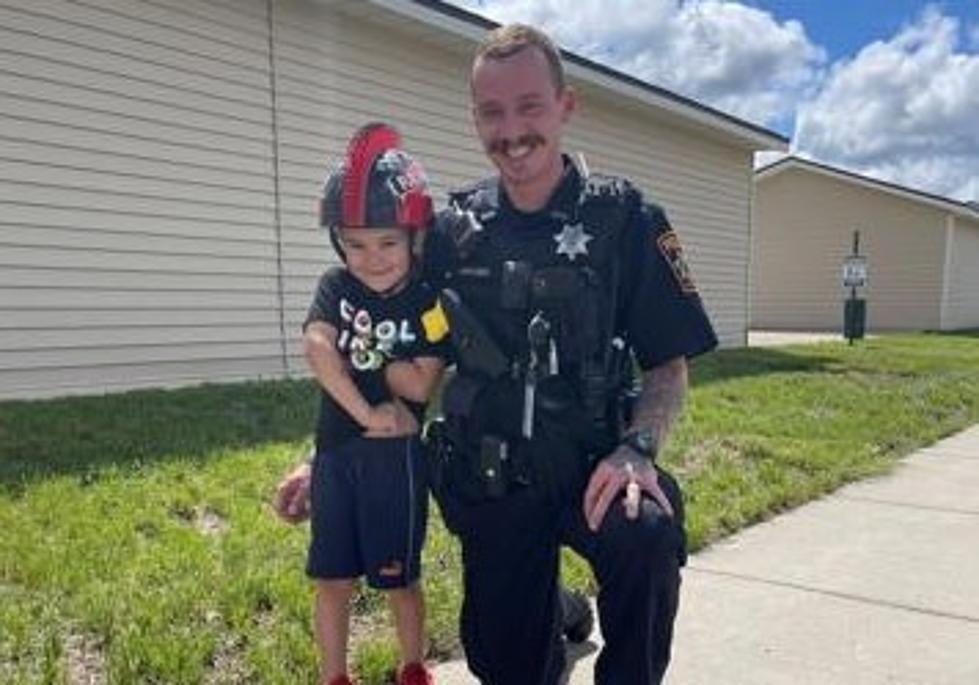 Williston Police Officer "Throws The Book" At A Smiling Young Boy
Williston Police Department
No mercy whatsoever, this young boy deserved every bit of what the Williston Police Officer dished out...
...perhaps this should be a lesson to all the young children in Williston, and for that matter all of North Dakota. I mean when I think of what this boy did, I can only shake my head. Imagine someone that young THINKING and ACTING responsibly - So Williston Police Officer Hronek out on patrol came across this situation - was back-up needed? Would there be a confrontation?
Someone "Got caught and had the book thrown at him"
This is a wonderful campaign that is going on in other North Dakota cities as well. The Williston Police is doing what they can to REWARD others and I absolutely love it. According to willistonherald.com " The Williston Police Department is launching its "I Got Caught" campaign in an effort to catch Williston youths wearing helmets. While on patrol this summer, the Williston Police Department officers will be looking for kids wearing helmets," stated Public Information Officer Heather Cook in a press release. "If caught, a child may find themselves making a trip to a local Dairy Queen restaurant."
Williston, Bismarck, Grand Forks, Fargo, and Minot will be out in full force...
...ARRESTING  children of all ages with their smiles and delicious ice cream. I can't think of a better way to make an impact on children and adults - a positive message to ALL of us that police, in all of our communities, are here for our safety and they are human beings as well - after all, take a look at the cover picture of this story - need I say anymore?
---
QUIZ: Can you identify 50 famous companies by their logos?
How well do you know the logos of 50 of the world's most famous companies? Keep scrolling to see if you can guess which icon belongs to which brand.