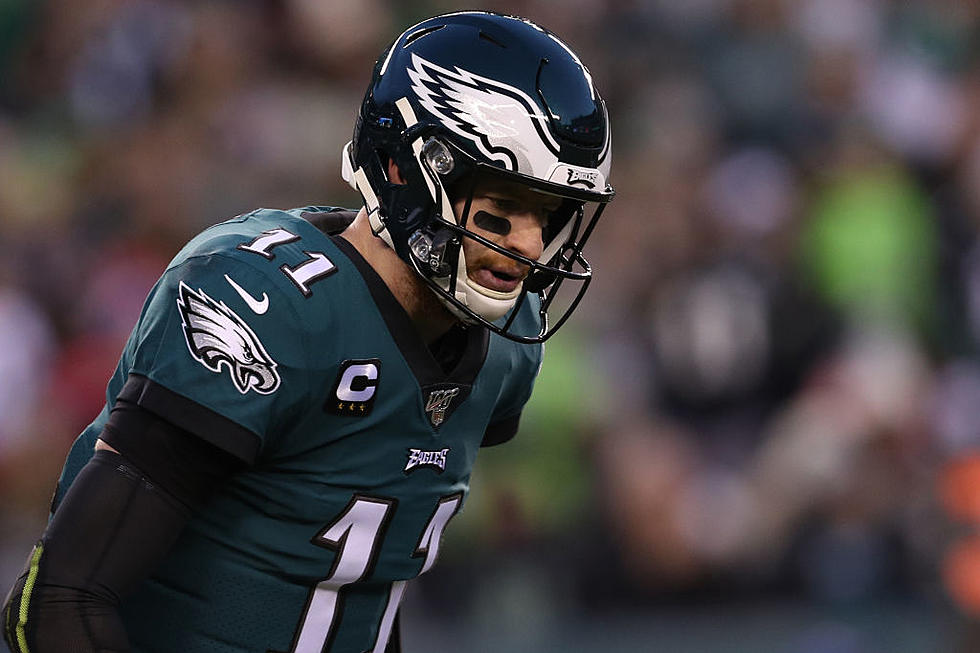 Carson Is A Colt! Wentz On His Way To Indy!
Patrick Smith Getty Images
After weeks of speculation Carson Wentz is finally out of Philadelphia.  The Bismarck Century and North Dakota State University standout is on his way to play quarterback for the Indianapolis Colts.  Wentz will replace Phillip Rivers who retired after this season!
According to an article on  Colts Wire, Carson Wentz has been traded in exchange for a 2021 third-round pick and a conditional 2022 second-round pick that could turn into a first, according to league sources.
Rumors around the National Football League for the last couple of weeks had Carson Wentz going to the Indianapolis Colts or the Chicago Bears.  The Bears were pushing hard for a trade this week.  Chicago wants to move on from their quarterback Mitchell Trubisky and had hopes of landing the former Bismarck Century Patriots star.  However, reports came out this week that Wentz did not want to end up in Chicago.  It's well documented that Carson Wentz growing up in Bismarck was a Minnesota Vikings fan.  Could that have anything to do with it?  Chicago has also been a quarterback carousel over the years.  The Bears also traditionally have spent most of their money on their defense.  This could put Wentz in a similar situation as Philadelphia the last couple of seasons and leave Carson without a lot of weapons.
Not only are the Colts giving up compensation in the draft to acquire Wentz, but they are also expected to take on the rest of the contract he's currently under. Some of that is subject to change as more details of the trade get released.
As a Minnesota Vikings die hard fan, I'm so glad I won't have to cheer against Carson Wentz two times every season.  Let's hope Carson has a long and very successful rest of his career in Indy!  Go Colts!
---
CHECK IT OUT: How To Unlock Your iPhone With Your Voice