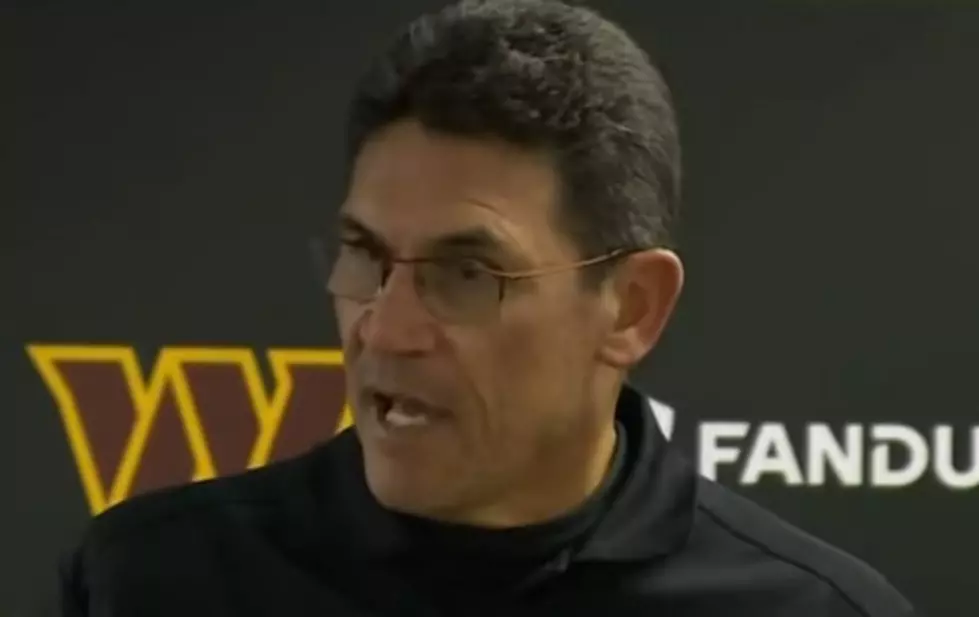 Is The "Writing On The Wall" For Carson Wentz?
Washingtoncommanders YouTube
Not like there is an actual "Wall" with writing on it...
North Dakota's own Carson Wentz has been around the game long enough to have experienced the HUGE UPS and the lowest of downs. Bismarck native who went on to crush it at North Dakota State leading the Bison to two consecutive National Championships, then going to the pros when Philadelphia drafted him 2nd overall back in 2016 - THE very next year Carson scored himself and the Eagles a trophy win they won the Super Bowl. Like I said, the HIGHS remember? In life and in sports of course, you never know when ( nor you're not ready ) the lows will begin.
Getting injured is always a second away it seems
That's the obvious fear of every athlete, and Wentz has suffered his share - for two seasons he was sidelined off and on, then with was traded to the Indianapolis Colts in 2021, played just one year until he was discarded to Washington - which he is currently at - and so far this season it's looking like it's going to be a loooooong one. The Washington Commanders are at the bottom of the National Footbal Conference - NFC East - at 2-4. So far Carson has not produced anything close to what the teams executives were hoping for.
Is the "Writing on the wall" for Carson?
I'm sure even a seasoned veteran like Carson feels tremendous pressure to do well, and as each "lack-laster" performance goes by, people are fairly quick to point fingers and question WHY he was brought over. Last night after a terrible game between both teams ( Washington beat Chicago 12-7 ) - Commanders coach Ron Rivera got pretty heated at the post game media conference when defending his quaterback. That's exactly what you need when you are teetering on a tight rope in the NFL. Check out the video:

WashingtoncommandersYouTube
---
LOOK: MLB history from the year you were born
Stacker
compiled key moments from Major League Baseball's history over the past 100 years. Using a variety of sources from Major League Baseball (MLB) record books, the Baseball Hall of Fame, and audio and video from events, we've listed the iconic moments that shaped a sport and a nation. Read through to find out what happened in MLB history the year you were born.