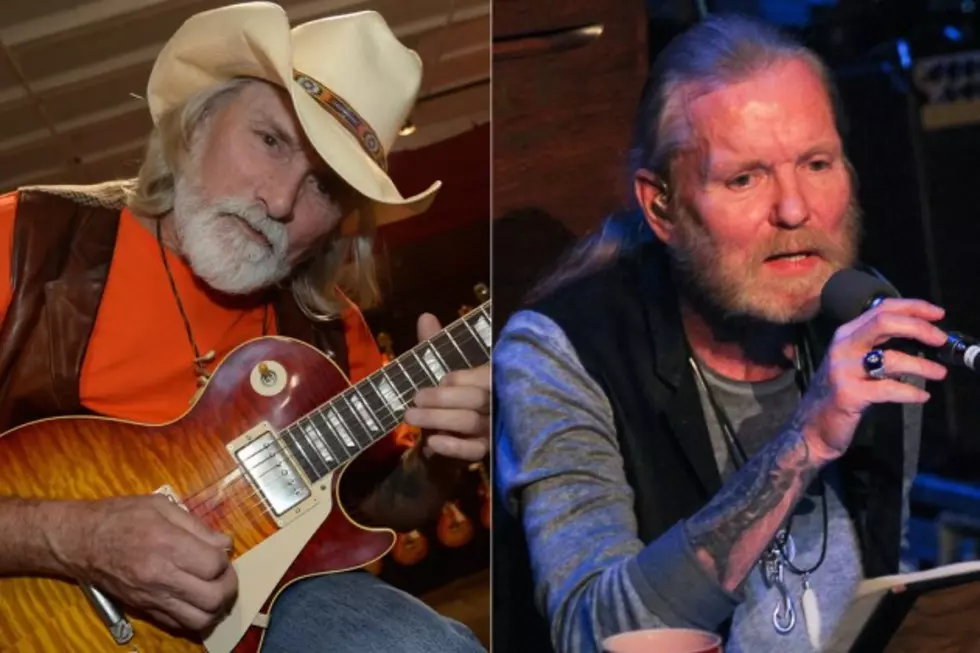 Dickey Betts Responds to Gregg Allman's Reunion Talk
Rick Diamond / Terry Wyatt, Getty Images
"I have no problem with Gregg, never have," Betts said in a statement to Sarasota, Fla.'s Herald-Tribune. "Sure, it would be fun to play with him again. We'll see where it goes."
To be clear, Allman's overture doesn't specify a public performance, this could be simply a private jam session. Besides, in order for any long-awaited onstage reunion to happen, Betts will have to end an apparent retirement from music. He hasn't played a show since last November. "As far as Dickey's concerned, he's retired until he's unretired," Betts' longtime manager David Spero recently said. "And I don't know when or if that time will come."
Betts, an original member of the now-defunct Allman Brothers Band, wrote a number of the group's best-known songs between 1969-2000, including "Ramblin' Man," "In Memory of Elizabeth Reed" and "Southbound," the latter of which has been showing up in Allman's solo set lists lately.
Asked about performing "Southbound," and making special mention of Betts as the author, Allman recently told a reporter, "I haven't seen him in a very long time and would be very open to it. In fact, I would love to play with him again." Spero said Betts was pleased to learn that Allman had revived "Southbound." "I could feel him smile when I talked to him last night," Spero said.
Allman was quick to note that he's pleased with the lineup of his current solo band, but that he's ready to put aside his past differences with Betts.
See the Allman Brothers Band and Other Rockers in the Top 100 Albums of the '70s
Here's a Look Back at Rock's Nastiest Feuds