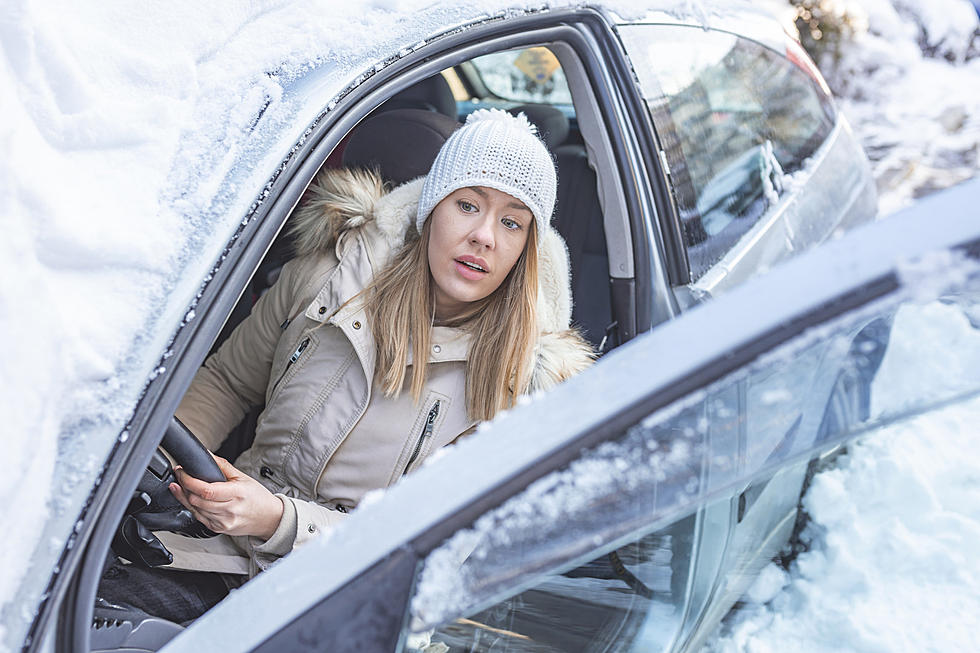 Parts Of North Dakota Are Seeing Snow Right Now
dragana991
Not only is the wind blowing but so is the snow in parts of North Dakota.
If you check your radar right now on your phone, you'll see a system of white coming down from Canada that is impacting eastern North Dakota right now.
Friends of ours in Grand Forks have confirmed that flakes are indeed flying in northeastern North Dakota.  Places like Devils Lake, Lakota, Grand Forks, Pembina, and stretching all the way down to Fargo.  At the time of this article, there is no snow accumulating.  Just wet flakes with very strong 40-plus-mile-per-hour winds that could be causing some brief whiteout conditions depending on where you are in the path of this system.
According to the National Weather Service in Grand Forks, snow is likely for northeast North Dakota into the evening.  There is a chance for some accumulating snow, up to a half inch in fact.
This is an all too real reminder that winter is really not that far away.
Last year we literally had snow in Bismarck Mandan for half of the year.  6 months total as we had snow storms well into the end of April.
Travel plans tonight?
So, if you have travel plans to eastern North Dakota this Thursday evening keep in mind you could see a few flakes with very, very strong northwest winds that could make travel plans challenging.
A High Wind Warning remains in effect until 8 pm tonight for the Bismarck Mandan area and a Red Flag warning continues as well.
12 Fun Things North Dakotans Should Do This Fall
Need some Fall activities for the fam? Here's a list
See the Must-Drive Roads in Every State