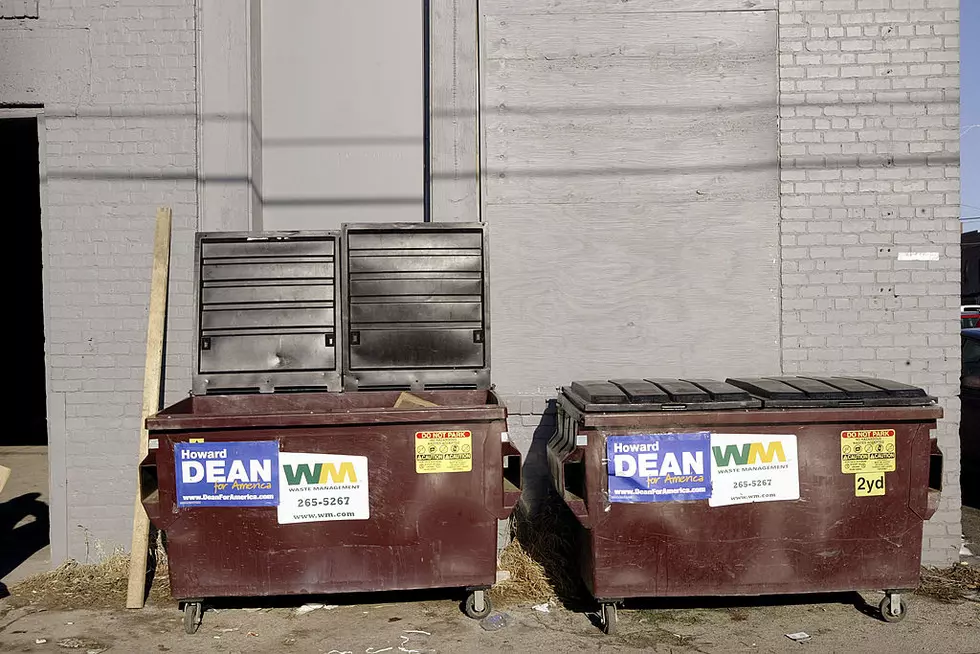 Is It Legal To Dumpster Dive In North Dakota?
Getty Images
I see people dumpster diving all the time while going about my business in North Dakota. Once, I was in the middle of making several trips to the dumpster and it got to the point where I just started handing my bags to the nearby scavengers, because they were taking out my garbage immediately after I put it in the bin. -- It felt like the proper etiquette.
Some people do it to get by, others do it to find little treasures. So, whether you're doing it to make a profit or furnish your home, here's what you need to know:
I Went Digging
I went digging for answers. Pun intended. I found a website that lists the rules on dumpster diving in each state. So, what's the deal with North Dakota? -- It is legal to dumpster dive as long as you are not prying into a locked dumpster or on private property.
As A Matter Of Fact
According to the source, it's legal to dumpster dive in most-all states. This came with a court case that took place in 1988. It was the State of California vs Greenwood.
The court ruled that it is legal to search or go through trash as long as that act complies with state and city ordinances. So, while it may be legal, generally, your particular city might have restrictions and rules. For example, in Arizona you may get fined or ticketed for trespassing and a social disturbance.
Things To Consider
If there is a fence around the dumpster, or lock on it you cannot go through that dumpster. You also want to keep trespassing laws in mind. Look for signs to make sure you're not on private or protected property.
---
Posted & Trespassing Laws To Know
Be excited about the upcoming hunting season, but know the laws first.
READ ON: See the States Where People Live the Longest
Read on to learn the average life expectancy in each state.