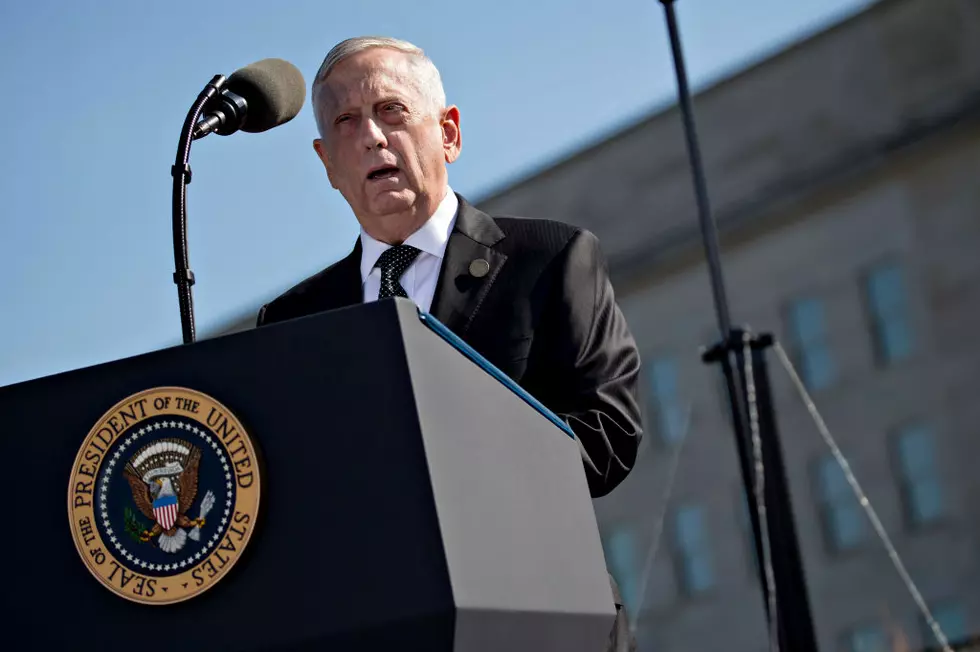 It's Already Been a Busy Week for Minot Air Force Base
Pool / Getty Images
It's been a busy start to the week for Minot Air Force Base.
It started out fun on Monday when the 69th Bomb Squadron conducted the military flyover for the Monday Night Football game between the Saints and Vikings in Minneapolis.
Things are a bit more serious today as Fox News reports that Defense Secretary Jim Mattis will be at the Minot Air Force Base.
The base in Minot, according to Fox News, is the only base in the country that can, "house nuclear-capable bombers and nuclear tipped intercontinental ballistic missiles."
A press release from the Pentagon says the Defense Secretary will, "tour a Missile Alert Facility (MAF) used to control ICBMs; and the Weapons Storage Area (WSA) where Airmen maintain U.S. ICBM warheads."
The visit comes more than a week after North Korea tested their largest nuclear device to date.
Mattis' visit also comes exactly one week after President Donald Trump was in the state to talk about tax reform in Mandan.