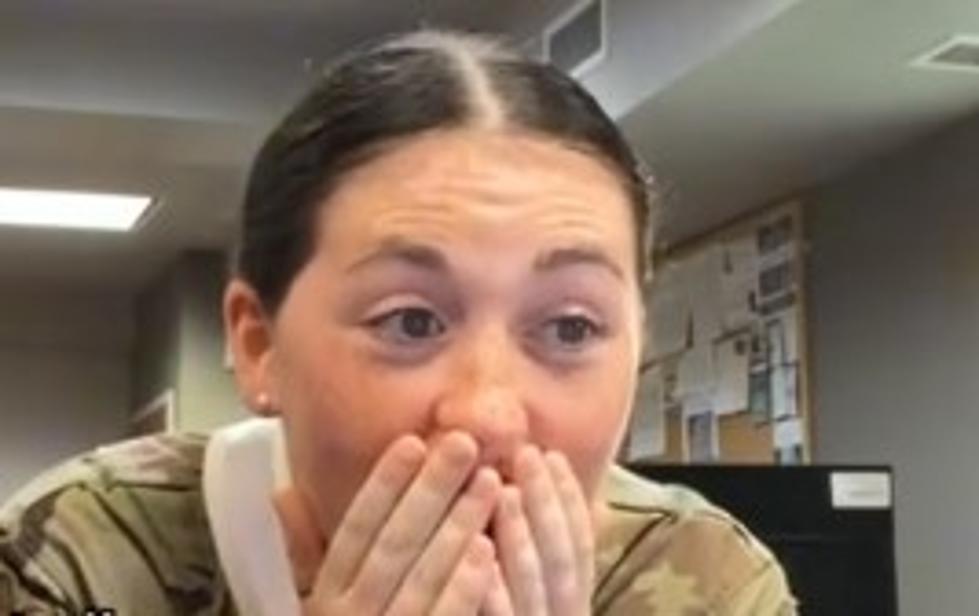 "Wanna Get Away?"-To Minot, ND? Priceless Reaction To Assignment
Callie Green TikTok
Capturing someone's honest FIRST reaction to an unexpected announcement is always priceless...
...and that's the beauty of TikTok, Instagram, or anyone holding a cell phone camera. Of course one of the most common things we hear nowadays is "It's gone viral" ( meaning a TON of people have seen this video ) - and in this case, it couldn't be more accurate.
Her name is Callie Green, and she has become instantly recognized as a viral celebrity
That's pretty much accurate, Callie just recently had a video shared on TikTok, and since it first went on the platform last Wednesday, it has been viewed 14 million times. Those that can relate to her shock and wide-open instant reaction in this short, but tense video are men and women of the military that have served in Minot, North Dakota. Here is how the drama played out, according to news.yahoo.com  "Callie and a colleague recorded themselves learning about their assignments. Inset text read, "POV: you put all overseas in your dream sheet, but the Air Force had other plans." - Take note - there are 4 gut-wrenching moments in this 47-second video -:03/:08/:36 and a sad short "Not at all" at the very end:47.
Several viewers picked up almost immediately WHERE she had been assigned to
"That NO made me IMMEDIATELY think she got MINOT," reads one of the video's top comments news.yahoo.com reported. This is not the first time TikTok viewers have seen and heard the frustration and rage of finding out where they will be serving for the next 4 years.
---
25 richest families in America