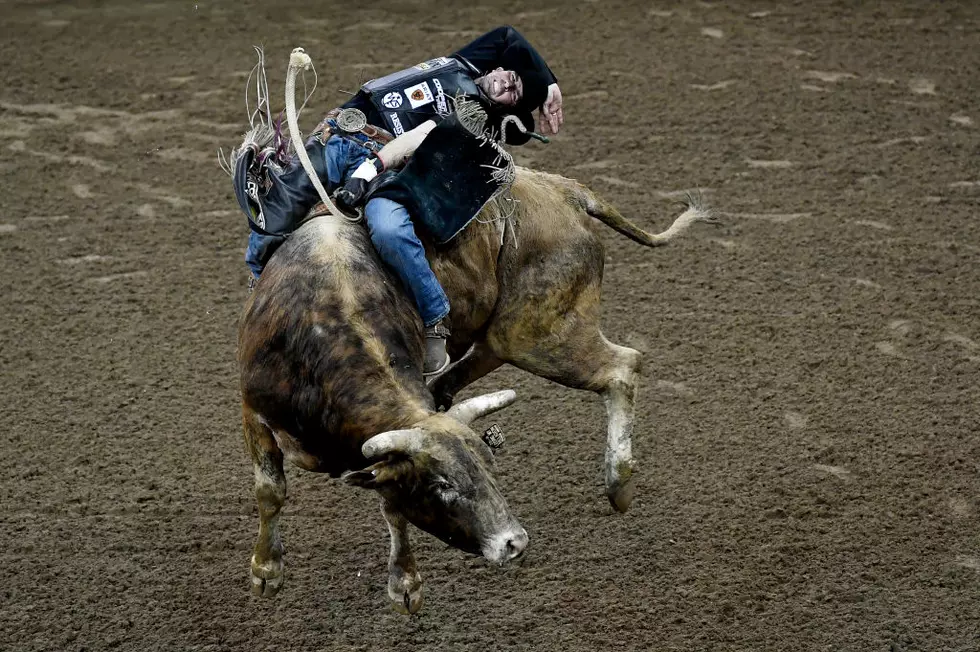 Little Yellow Jacket Bull Is Getting A Bronze Statue
Getty Images (Photo by Sarah Stier/Getty Images)
Many people throughout the years have loved watching the PBR (Professional Bull Riding). Many people watch it and have a favorite bull rider or bull. Being from the Bis-Man area we are honored to have Chad Berger Bucking Bulls and the Dakota Community Bank and Trust that love PBR and sponsor PBR events. Everyone loved watching Little Yellow Jacket and what all that bull could do. No one had ever seen a rank bull like that before.
Many people, myself included, knew that Little Yellow Jacket was something special. Well, Chad Berger and Dakota Community Bank teamed up to make a bronze statue of the 3x PBR World Champion Bull. According to a Facebook post, they will be honoring Little Yellow Jacket with a bronze statue that is 7 feet tall and weighs 1800 pounds. The statue will be on display at Dakota Community Bank and Trust at 4321 Memorial Highway Se, Mandan, ND from 2-4 p.m. on Monday, April 25. The statue of Little Yellow Jacket will then go to its permanent home at the North Dakota Cowboy Hall of Fame. According to the Facebook post, Little Yellow Jacket only had 15 successful rides out of 93 runs out from the chute, which comes down to an 83.53 buck-off rate.
We are very fortunate that we have a great community that supports this great sport. To find out more about the event at Dakota Community Bank and Trust you can click here.
25 Ridiculous Myths About North Dakotans
LOOK: The most famous actress born the same year as you
Many of the actresses in this story not only made a name for themselves through their collection of iconic performances, but also through the selfless, philanthropic nature with which many of them approached their stardom. In an age of flipping the script on societal norms, many of these actresses are using their voices and platforms to be advocates for those who are otherwise unheard.