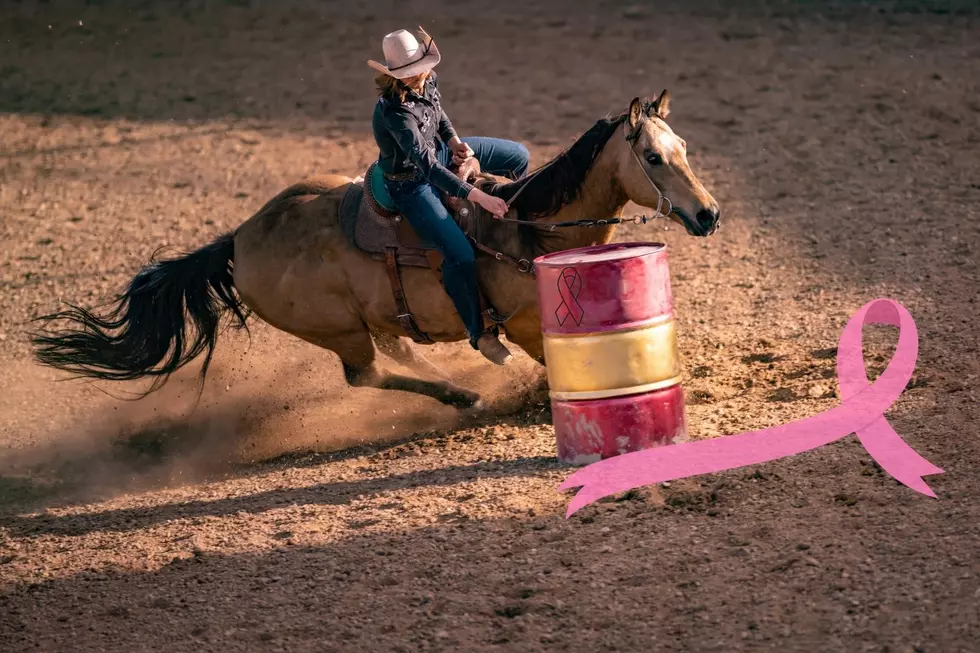 High Energy At Cowgirls For A Cure In North Dakota
CANVA
This Weekend! Barrel Racers will be kicking up the dirt all for a Great Cause!
Barrel racers will be traveling from across North Dakota and beyond for the
Cowgirls for a Cure, a high-energy competition to benefit the Edith Sanford Breast initiative.
---
Since 2018, Cowgirls For A Cure has raised over $150,000!! This year's event is presented by Dakota Community Bank & Trust and hosted annually by Bear Arena, Menoken, North Dakota and Gold Buckle Tack. Expect fast times and big smiles!
---
The dollars raised from this event will help provide:
Expert Patient Care
Support services including navigation and survivorship programs
Research to end Breast Cancer
---
AND there's money to win... Read that again... MONEY ON THE TABLE!!!
That's right, this is an event with cash prizes and more!
With more than $12,000 in competition winnings up for grabs, this year's 2022 Cowgirls for a Cure promises to be a competitive day of barrel racing!
OOOOHHHH AND THAT's NOT ALL!!
Fundraising Prizes!!!
$100: T-shirt. $250: Wearable.
$500: Southwest Weekender Bag with Leather Patch OR Southwest Makeup Bag.
$750: Southwest Backpack with Leather Patch OR Muletape Halter.
$1,000: Pendleton Blanket. $1,500: Breast Collar.
$2,000: Saddle Pad + Wearable.
$2,500: Wearable + Prize of Choice
TOP FUNDRAISER: SADDLE CERTIFICATE!!!!!
---
GREAT NEWS!!!
It's NOT TOO LATE to still register and be a part of this fun-filled weekend!
Registration is open until 11 AM CST on September 10th!!
Bring Your Horse, Bring Your Family! Events and Fun For All!
---
This weekend be a part of the journey and join the more than 150 participants that come together annually to support research and programs for our loved ones!
---
Bars, Whiskey & Cowboy Rowdy
READ ON: See the States Where People Live the Longest
Read on to learn the average life expectancy in each state.