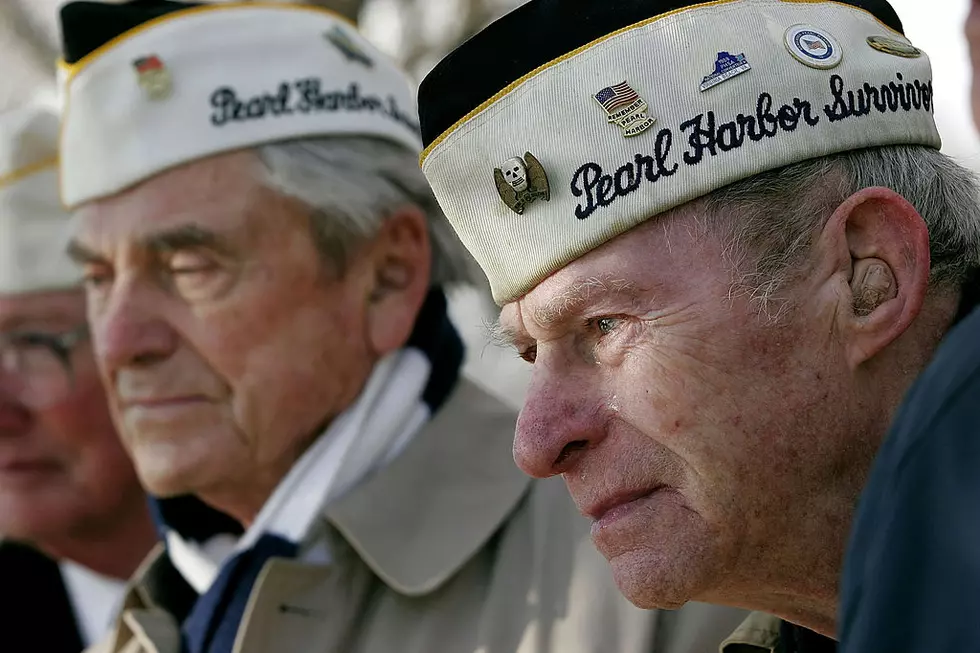 Memorial Day Services To Be Held Online This Monday
Chip Somodevilla/Getty Images
Wind, rain, and more than likely snow have not kept the crowds from gathering every Memorial Day at the North Dakota Veterans Cemetery six miles south of Mandan. This year, the corona virus will prevent the crowds from gathering, but the ceremony will be live-streamed for all to see.
The Veterans Administration staff has asked the public to join the ceremony from their homes.  KFYR TV reports their will no placement of flags on graves and no 21-gun salute.  Although the cannon salute will still take place as will a military flyover featuring Black Hawk helicopters from the North Dakota National Guard.  The full program of speakers and events can be viewed here.  The keynote speaker will be one of Bismarck's own- Retired Major Arnie Strebe.  Brianna Helbling is scheduled for the National Anthem.  If you haven't heard her yet- it'll be a great opportunity to discover one heck of a local talent.  The ceremony will begin Monday at noon and you can find the live stream of the event at https://www.ndguard.nd.gov/
Make it a plan some time this year to pay the cemetery a visit to pay your personal respects. Opened in 1992 on 70 acres in the southwest corner of Forth Abraham Lincoln State Park, the cemetery currently has over 9,000 service members and their families interred on the grounds. When you visit the Veterans Cemetery be prepared for a very profound experience.  Plans were in place this summer to construct a columbarium in a circular design to inter veterans who opt for cremation.  It's design looks quite spectacular.  You can see it here.
Please remember on Memorial Day to take a moment to remember those that gave all.
---
11 Franklin Delano Roosevelt Quotes That Will Give You Hope