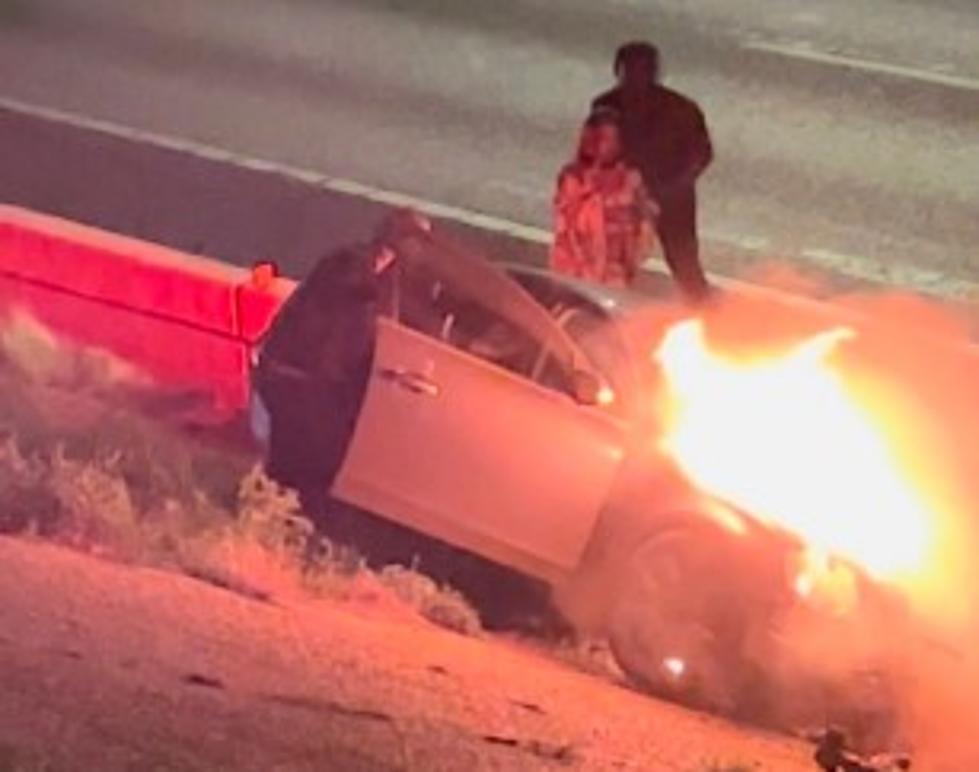 Minnesota Vikings Player Faced A Real "Life & Death" Situation
KJ Osborn Twitter
This was a scene you would imagine running across only in the movies
You never would think that our day-day rituals, like going to work, or heading to the store, could ever bring such drama, but in this case, an incident that happened in "just seconds", literally felt frozen in time. Last Sunday night Minnesota Vikings wide receiver K.J. Osborn came across a situation that seemed too surreal, like a scene you would see on the big screen.
A true "Life or Death' scene
Imagine this happening to you - K.J. was in an Uber with a driver in Austin, Texas just minding their own business, when a vehicle raced past them and crashed into a pillar. At that very moment, Osborn's instincts took over, at first though he questioned his own ability. "Immediately, I was thinking, 'This is a big risk. I don't have experience in this,'" kare11.com reported. Thankfully for the accident victim, K.J. didn't spend much extra time doubting himself, as he and a few others sprung to action.
"in the right place at the exact right time."
---
LOOK: 20 of the strangest natural phenomena in America
From fire rainbows to bioluminescent bays, America is home to some truly bizarre natural phenomena. See
Stacker
's list of 20 of the strangest natural phenomena in the U.S.