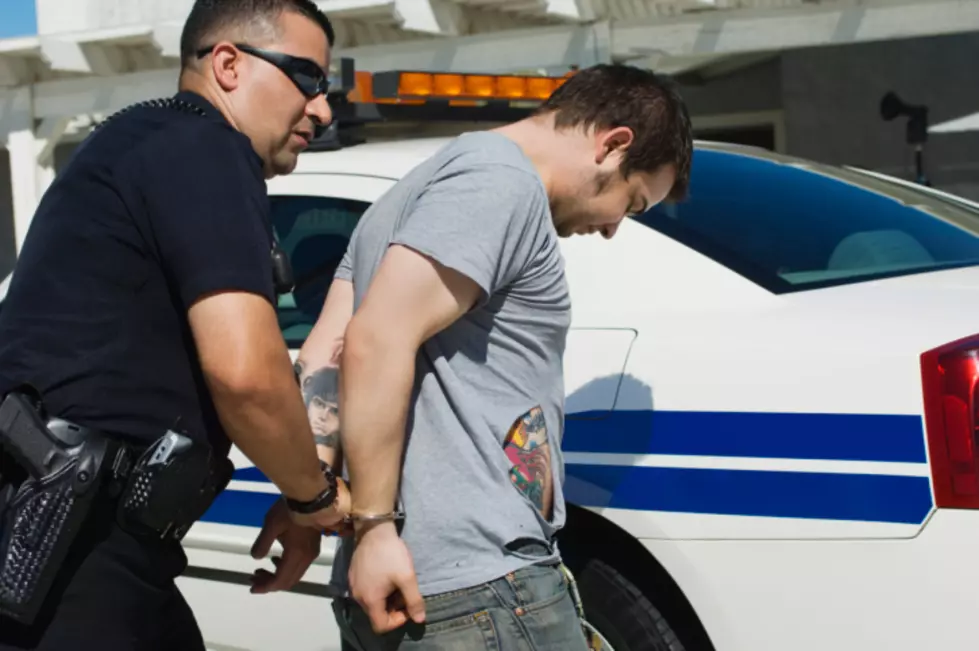 ND Drivers, Enough License Extensions…Time To Pay Up.
moodboard
Cuffed and stuffed for no license. Don't be that rebel.
We're back on schedule at the North Dakota Department of Transportation.  Soon to be officially back on track, if you have a driver's license that was set to expire in November or December of 2020...it will actually expire on December 31st, 2020 and y'all be liable.  OK, still a couple of weeks of credit...but it's time.
Not that public conditions have changed, it simply that it seems everyone has caught up, adapted, and moved forward.  So no more excuses, ya need to get your license changed overed by the end of the year. So. you might as well get a real ID, as it may take you forever to find all the paperwork to get it done anyways...let's ask the NDDOT
So, when do I need a ND Real ID?
Your present license remains valid until its expired date, as North Dakota has received a waiver from the US Department of Homeland Security. This means your current ND driver's license and identification card is accepted for access into federal facilities, including military installations and boarding aircraft until October 2021.
So what do you need to get a ND Real ID...(wait for it)...
1. Proof of Identification
All individuals applying for a permit, license, or Identification card must show proof of identity, date of birth, legal presence in the United States, by presenting one of the documents listed below. As a reminder, no photocopies; no hospital certificates; all documents must be original or certified copies only:
U.S. birth certificate (state certified; Government issued)
Valid, unexpired U.S. passport
Report of Birth Abroad issued by the U.S. Department of State
Certificate of Naturalization
Certificate of Citizenship
Valid, unexpired Permanent Resident Card
Valid, unexpired Employment Authorization Card
Valid, unexpired Foreign Passport with I-94
I-94 Card stamped Refugee or Asylee
Individuals born in North Dakota may obtain a copy of their certified birth certificate by contacting Vital Records at the North Dakota Department of Health (visit www.health.nd.gov/vital for details.)
Individuals born in another state may access vital record offices through www.vitalrec.com or www.cdc.gov/nchs/w2w.htm
YOU DON'T HAVE ANY OF THOSE!
Now what? Well, there are links above to help you find them.
Again, you don't need a ND Real ID, as your license will work the same with no additional effort on your part.
But, comes a time.  Y'all should upgrade.  It seems the NDDOT is looking to start out 2021 with a clean slate, so at the very least...license up y'all!
and stay safe too.
---
LOOK: 20 tips to help your houseplants survive the winter