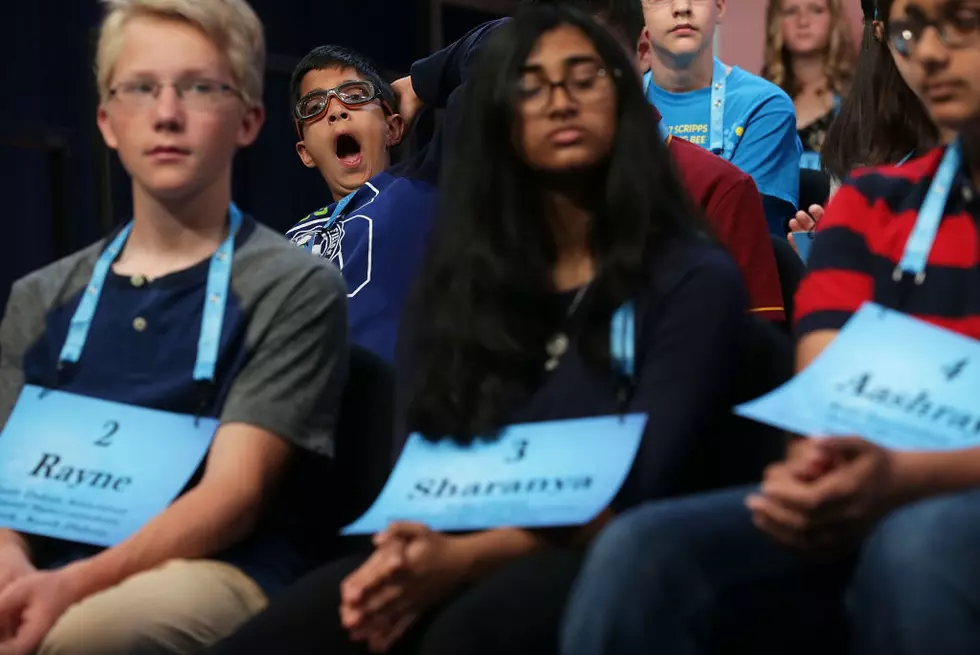 North Dakota Speller Eliminated from Competition in Round 3
Alex Wong | Getty Images
In the early preliminary rounds of the competitiont, spellers can earn points on computer tests but wrong answers don't necessarily eliminate contestants from contention.
Once oral rounds begin, if a speller gets a word wrong, they're immediately eliminated.
However in round three, Korsmo incorrectly spelled 'tangelo' which is a type of fruit. Korsmo spelled it T-A-N-G-E-L-L-O.
That ends Korsmo's run in the competition. Korsmo has one year of legibility left to compete in the Scripps National Spelling Bee.