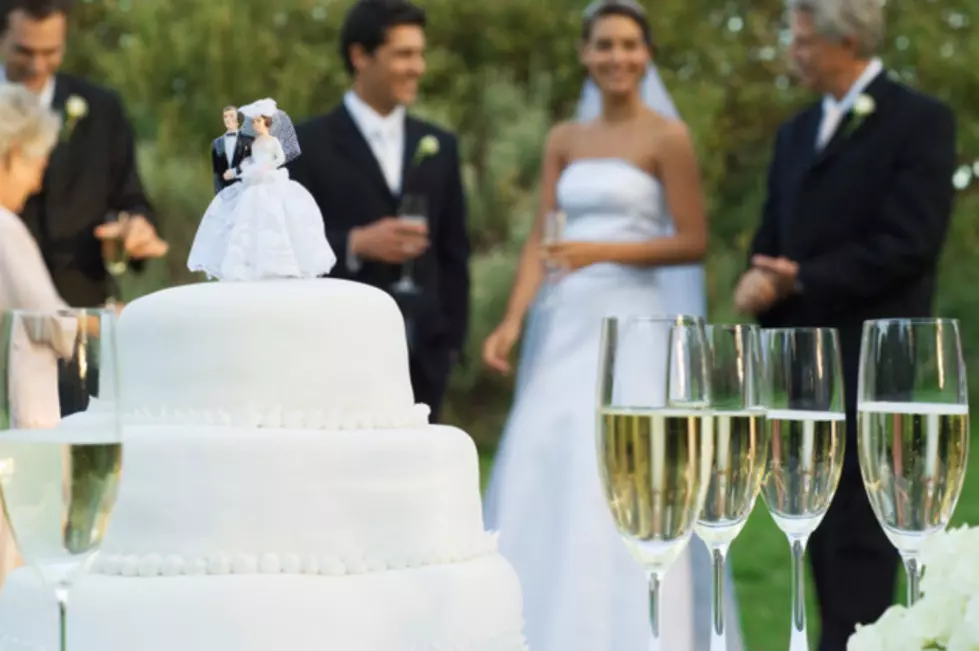 North Dakota's Most Popular Wedding Gift is Extremely Specific
Jupiterimages
The summer months have brought about wedding season. Whether your summer weekends are packed with wedding dates or you're just going to one or two, whatever you do, don't forget a wedding gift!
The wedding registry website, Zola, recently did the research to find what the most popular wedding gift is in every state. As it turns out, North Dakota, along with several other states throughout the country are extremely specific when it comes to their wedding gifts.
But in North Dakota, we're pretty original, as we were the only state to have this item as our most popular wedding gift, Mikasa Love Story Platinum Wine Glasses. On Amazon, each wine glass can be purchased separately for $28.68. If you were to buy a complete set, the price comes to $229.44, which is still less than the Roomba 690 retailing at $299.
Personally, I would've gone with Wisconsin's, which is a membership to the Wine Wine Club. I don't even know what that is, but it involves wine so it has to be good.
So there you go. If you have some weddings to attend this summer, you now know the most popular wedding gift in North Dakota and other options as well in case someone beats you to the punch within the wedding registry. Happy wedding season!