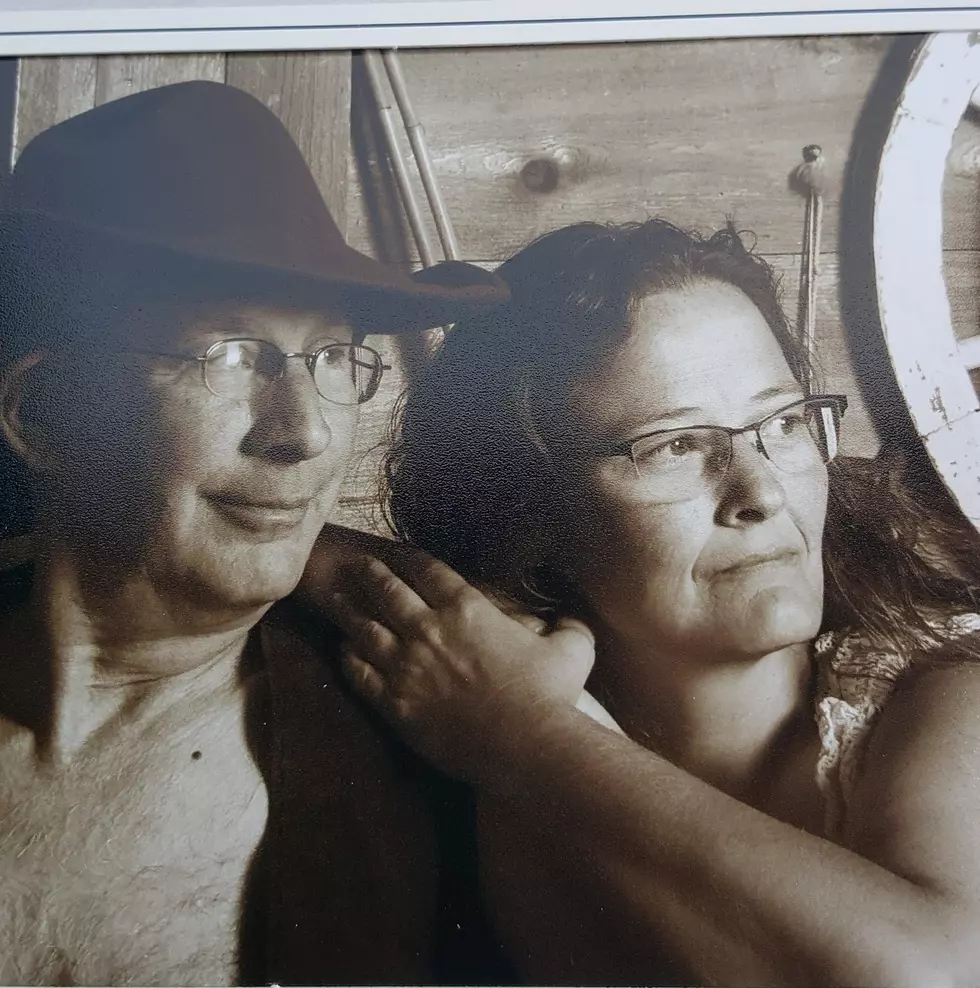 Scott and Brenda Conquer The Great American West (GALLERY)
Woodys Deadwood
Every been to Yellowstone?
I hadnt either. It's pretty cool, but you have to drive through a whole lot of cows to get there. If you believe this story (which I certainly do), There's more than two cows per person in Montana. No crude Montana joke here- just a bunch of cows.
So my traveling companion is my girlfriend Brenda B! We didn't get angry at each other at all the whole trip! That's more than half the battle my friends. So, we travel through the cows to the herd of humanity that was waiting for us at the oldest National Park in the United States. Yes, in September, Yellowstone was crawling with late season refugees like me and B. Oh, lawdy they were everywhere. Packing hotels, restaurants, and roadways. Go figure.
We stayed in Gardner Montana which is a cool town. If you're in the neighborhood, run up to Mammoth Wyoming where the elk are just hanging out by the restrooms at the burger shack. It's true. There's bison on the highways and we spotted a black bear and the biggest bull elk ever! Took a raft trip with elk on the riverbanks- our guide considered them "squirrels".
We hit a bunch of Yellowstone highlights en route to the Grand Tetons, where I had made a two night reservation at a sketchy hotel actually called "The Hostel". We had to drive 20 minutes on a dark highway outside of affluent Jackson Hole to get there. Go figure, it did have bunk beds for the winter ski-rats so it was little "low-key". Thing is...it was smack dab in the middle of a luxury resort area called "Teton Village"! We were enjoying the high-life at "Hostel" prices. I'd recommend it.
From the mandated mask world of Wyoming, we traveled back through the "no masks for a hundred miles" world of South Dakota. Pretty drastic change really. On the last day I decided I'd challenge the deer dominated two lane highways of South Dakota and sneak back up to Bismarck from the south. That's when we hit the reservation checkpoint outside of Faith, South Dakota. I knew about the checkpoints, but had forgotten exactly where they were. So we got turned away but it was an interesting and polite experience. So a zillion extra miles later, we raced our way through the Bambies and up to I-94. Always thankful to get back home without once being stuck on the side of the road.
If you're not heading on a sea cruise this year, but really miss being surrounded by touristy people in yoga pants. Let me suggest the sometimes wide open spaces of the Great American West.
MY GREAT WESTERN ADVENTURE!
HERE'S SOME HIGHWAYS TO CONSIDER FOR YOUR NEXT TRIP!
See the Must-Drive Roads in Every State