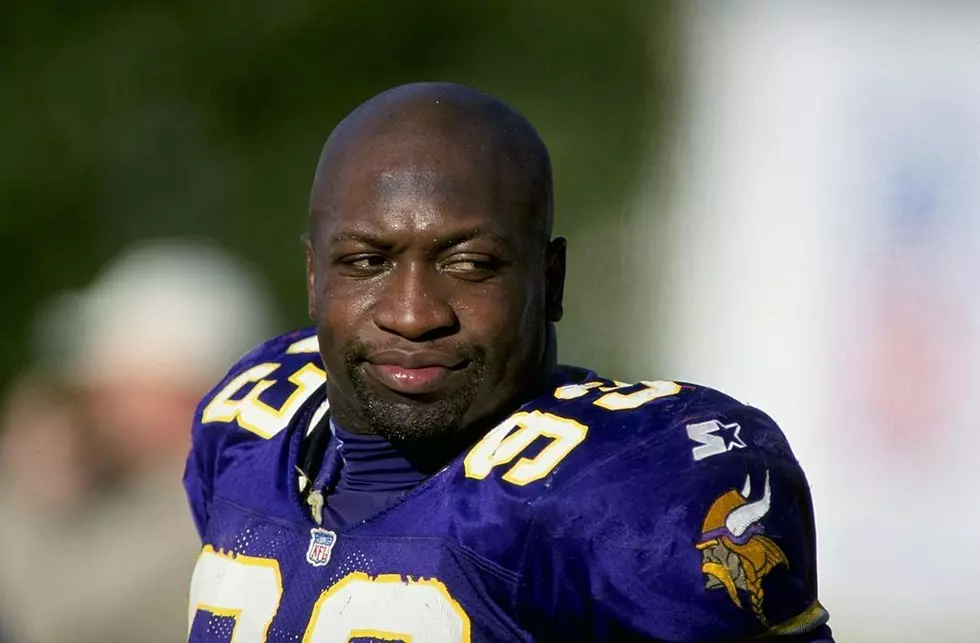 Sunday's Vikings Game Will Be Called By A Woman.
Getty Images
Any time I can use a picture of John Randle, I'ma gonna do it!  Dalvin Cook is off to a great start, but Randle is the greatest Minnesota Viking of all time! But, I am not here to praise John Randle, instead I've got this breaking news:
For the first time on network TV there will be a woman on the call for a regular season Minnesota Vikings football game. 
That's odd, because it's not like women can't know about, and speak about, sports on an equal level with their male counterparts.  Is it because women don't play pro-football?  Well neither did Joe Buck, or Bob Costas, or Howard Cosell...list goes on and on.
So before we hear her on Sunday's Minnesota Vikings game versus the Jacksonville Jaguars, let's head over to Vikings.com and meet her.
Beth Mowins will become the first woman to call a regular-season Vikings game on broadcast TV when she joins analyst Jay Feely for NFL on CBS.
(Note: Hannah Storm and Andrea Kremer called the 2018 Vikings-Rams game on Amazon Prime.)
I did mention "network TV".  But Beth works all kinds of sports games with gigs for CBS doing college basketball, NBA, and other NFL games. I'm looking forward to the game and the odd feeling it will be having a woman's voice upsetting me when Kirk Cousins fumbles because he refuses to just tuck the ball and take the sack. I like most announcers, but get snippy when things don't go my team's way.
So, it'll take a while to adjust...but I'm all in. Most women, and most men, wouldn't survive on a football field- I sure as heck wouldn't.  But Broadcasting a football game- hey if you've got the skills, you've got the job.
one more thing..
I am here to praise John Randle.  He's just the best!
---
ALSO: Former Minnesota Twins All-Star's Home for Sale - Complete With Brewery