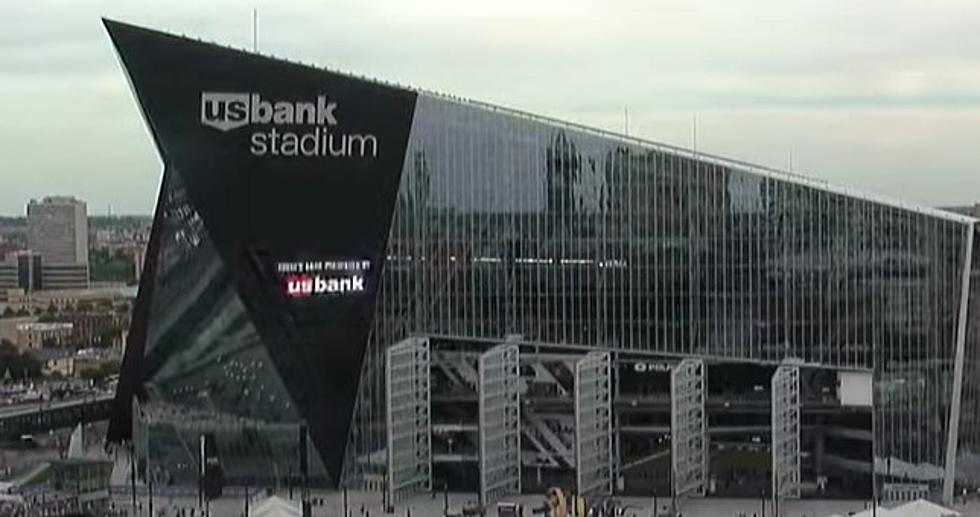 The Bison Herd Rumbling Into U.S. Bank Stadium In 2023
YouTube
The North Dakota State Bison Party plans to celebrate in 2023 on a HUGE stage - the U.S. Bank Stadium! The home of the Minnesota Vikings will play host to NDSU and Eastern Washington.
If they play, will they come?
I don't think there is much question as to whether the Bison fans will travel, and bring their large green and yellow foam hands to Minnesota - they did it once before, but this time it was at Target Field (where the Twins play) - back in 2019, they clobbered Butler 57-10 - a crowd of almost 40,000 people saw that game.
This will be a first for the U.S. Bank Stadium
Last year the stadium would have held its first college football game between St. John's and St. Thomas, but the Coronavirus put an end to that. This match-up between North Dakota State and the Eagles of Eastern Washington will obviously be held at a neutral site for both teams - What's the feeling on that?
This has been talked about for a while
According to the Inforum NDSU athletic director, Matt Larsen had this to say
  This has been in the works for the last couple of years. With so many alumni in that area, we felt strongly about getting down there every couple of years. A lot of people saw at Target Field how the NDSU fan base travels a couple of years ago. It says where our program is to travel to one destination 
This game, should it happen, will be a WIN no matter what - for the school (NDSU) itself will make a lot of money - and that makes everyone happy, right?
LOOK: See the iconic cars that debuted the year you were born
---