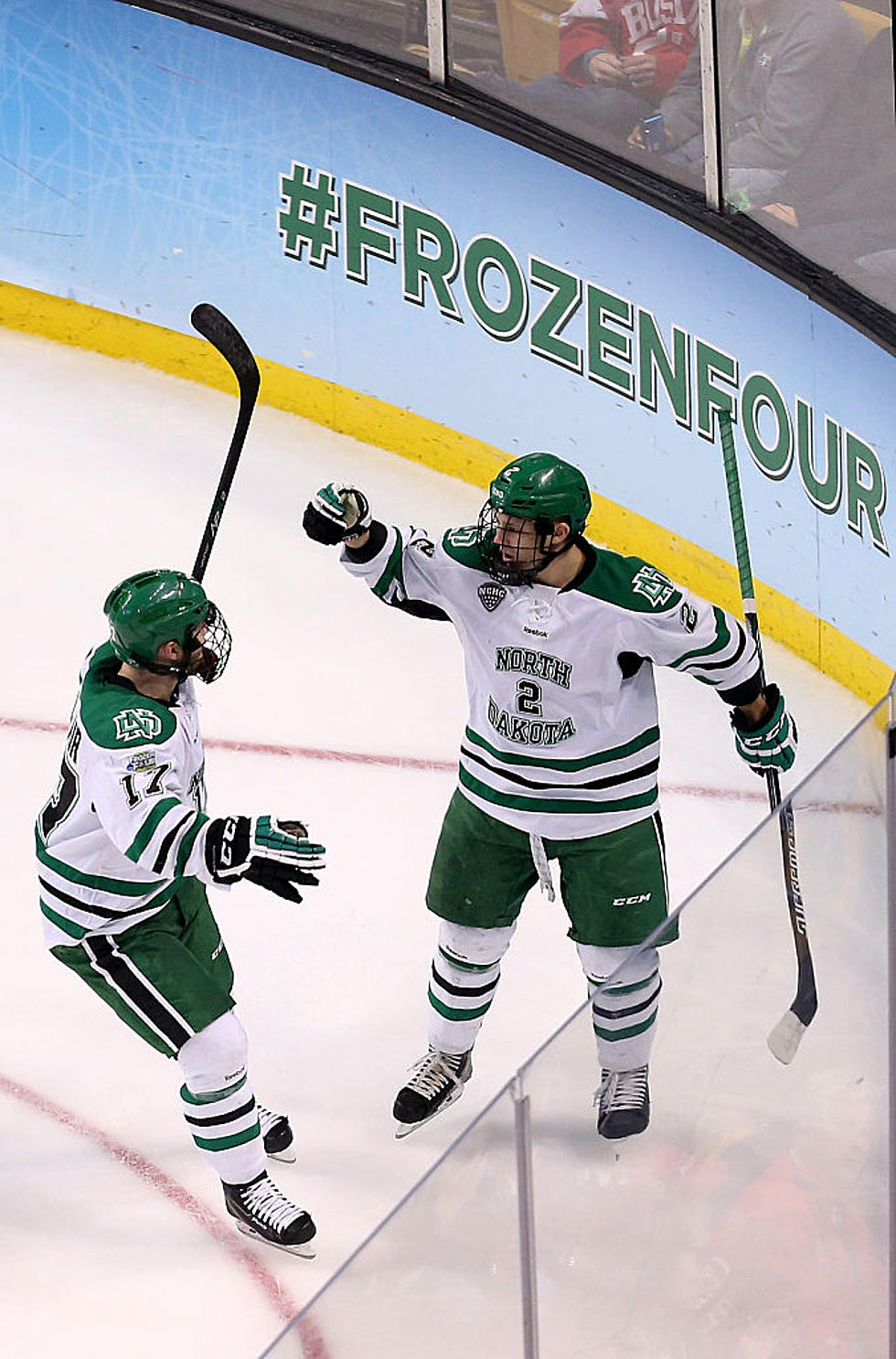 UND vs Penn St Saturday – Nashville: U.S Hockey Hall of Fame Game
Getty Images
Man, who doesn't want to go to Nashville this Saturday?
Well, it is only Wednesday, still enough time to come up with an excuse to call in sick for tomorrow and Friday. What would possibly want you to take the rest of the week off? One word, Nashville!
Is Garth Brooks scheduled to play in Nashville this Saturday?
Not unless he plays for the University of North Dakota Fighting Hawks, OR he skates for Penn State Nittany Lions. Nope, this is what is called the U.S Hockey Hall of Fame Game, at the  Bridgestone Arena. So now I get it, you won't be the first person to fake an illness.
Fans from all across the country will be attending this game.
According to grandforksherald "As of 1 p.m. Wednesday morning, the Herald heard from fans coming from 45 different states, as well as more than 60 different cities in both North Dakota and Minnesota" The 2021 college hockey season is still pretty young, as it stands now UND is at 4-2 and is ranked #6 in the country, and Penn State sits at 5-1.and is unranked.
The Fighting Hawks are no doubt a powerhouse in college hockey
With 8 National Championships under their belt, UND is always a threat every time they take the ice, on the flip-side to that, the Nittany Lions have only been playing hockey at the Division 1 level for ten years. This will be the first time these two teams will hit the ice together.
"Vegas baby, Vegas"
grandforksherald reports that "The last time UND played a destination hockey game was 2018 in Las Vegas. Fans from at least 44 different states attended that one" So when you get back to work Monday morning, maybe cough just a little bit here and there, make it look convincing.
---
LOOK: What are the odds that these 50 totally random events will happen to you?
Stacker
took the guesswork out of 50 random events to determine just how likely they are to actually happen. They sourced their information from government statistics, scientific articles, and other primary documents. Keep reading to find out why expectant parents shouldn't count on due dates -- and why you should be more worried about dying on your birthday than living to 100 years old.
30 famous people you might not know were college athletes
Stacker
dug deep to find 30 celebrities who were previously college athletes. There are musicians, politicians, actors, writers, and reality TV stars. For some, an athletic career was a real, promising possibility that ultimately faded away due to injury or an alternate calling. Others scrapped their way onto a team and simply played for fun and the love of the sport. Read on to find out if your favorite actor, singer, or politician once sported a university jersey.