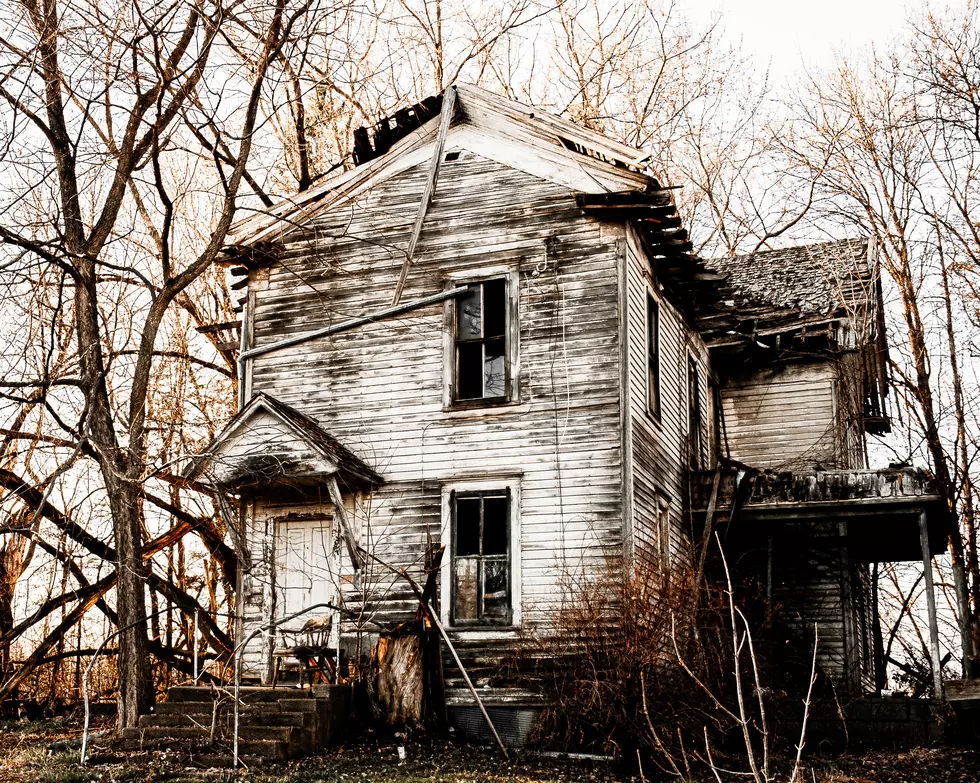 Why Were 8 Innocents Murdered In Turtle Lake ND A Century Ago?
NOT ACTUAL HOUSE
I'm from Minot, and have lived in BisMan for 20 years.  And pretty much halfway in between is Turtle Lake, North Dakota.  In 1920 eight people on one farmstead near Turtle Lake were brutally murdered.
I just heard about this today.  News to me. Why had I never heard about this before?  Must be that secrets just disappear!  Except, just tonight, I brought it up to my pal Jaden and she says- oh I've been at the grave sites.
What the?
Kudos to a great four part piece by the Duluth News Tribune deeply diving into a novel by Vernon Keel "The Murdered Family". ..and what's more you can listen in on a great podcast on the Duluth News Tribune site. Hopefully those plugs get me a free subscription, C'mon Duluth! (More about Midwest murder podcasts in just a bit)
So, if you go follow all that, you'll learn about a [SPOILER ALERT] mass murder that is the worst in North Dakota's history.  (I'd maybe entertain entries here from our Native Nations on that claim)
Now back on point.  In 1920, outside Turtle Lake- Mother. Father. Five sisters. Thirteen year old farm hand. All murdered in one night.  Violently.  A baby sister survives.
Obvious it's violent.  Heinous crimes generally are...but I'll defer to the story to the author, reporters, and podcasters that tell the story.
But, before you click the links above...let me turn y'all on to "Midwest Murder" not just a Minot podcast about murders in the Midwest, but it's now a touring podcast, coming soon to a bar near you. Or so they told KX NEWS in a great interview.
The tour will begin in Minot—on Thursday, April 22nd, 2021, at Off The Vine.
The next week will see shows at the following locations:
• Wednesday, April 28th, at Phat Fish Brewing in Dickinson
• Thursday, April 29th, at 510.2 Speakeasy in Bismarck
• Friday, April 30th, at DCR Brewing Company in Fargo
• Saturday, May 1st, at Fergus Brewing Company in Fergus Falls, MN
• Sunday, May 2nd, at Rhombus Guys Brewing Company in Grand Forks
A lot of dates are already sold out.  Which is good because it means they'll be back and you'll be all caught up on Midwest Murder because you clicked this link and listened in on all them podcasts.
Don't feel guilty about being intrigued by murder.  People watch Forensic Files every darn night.
---
10 Smallest Towns In North Dakota