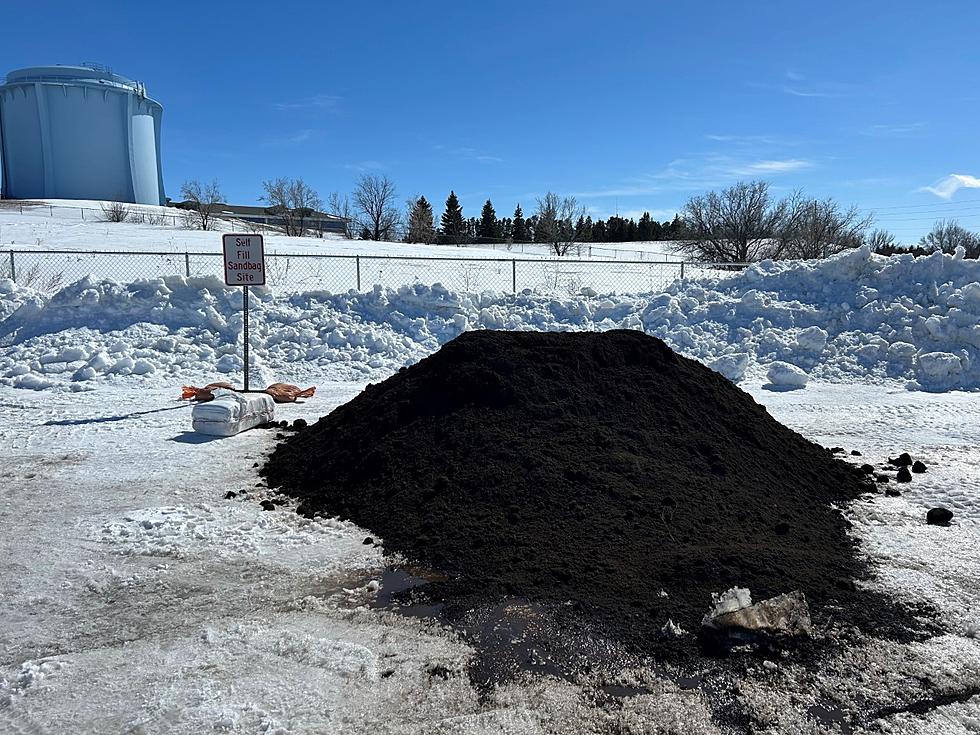 A Near Bismarck Record + Warmer Weather = Sandbags
City Of Bismarck
At last count, I believe we ( Bismarck ) came up just a bit short in the snowfall category
There were many that found themselves HOPING we wouldn't get it, and by the way, WE still could break the record of 101.6 inches of snow that fell during the winter season back in 1996-97, however, the forecast for the next week looks like Mother Nature is backing off on the white stuff. We have EVEN hit 70 degrees by next Tuesday, and I can't even remember how long it's been since people were walking around in shorts.
Yes, warmer weather is our friend, but there are often problems that come with a quick turnaround like this...
...and here is an example of what I'm talking about:
There are hundreds of miniature mountains of snow all around Bismarck and Mandan. The question is how quickly will the piles melt? How much will this affect certain areas? Possible flooding and causing road hazards - once again, depends on how gradually everything melts. The City of Bismarck has prepared for those in need of protecting their property or business.
Self-Filling Sandbag Sites
In a Press Release this morning, the City of Bismarck has established two self-filling sandbag sites for city residents.
According to City of Bismarck Emergency Manager Gary Stockert "Self-filling sandbag sites are being made available to residents to help mitigate the potential impact to property from overland flooding that may occur from rapid snow melt. Residents needing sandbags are reminded that only sand and bags are available at the location. Shovels and gloves are not supplied"
For more information about flood programs and plans available to the public, visit https://www.bismarcknd.gov/1466/Flood-Resources.
Always best to be prepared for the worst.
---
LOOK: Must-do activities at every national park
Stacker
lists the must-do activities at every national park ranked by the annual number of visitors.