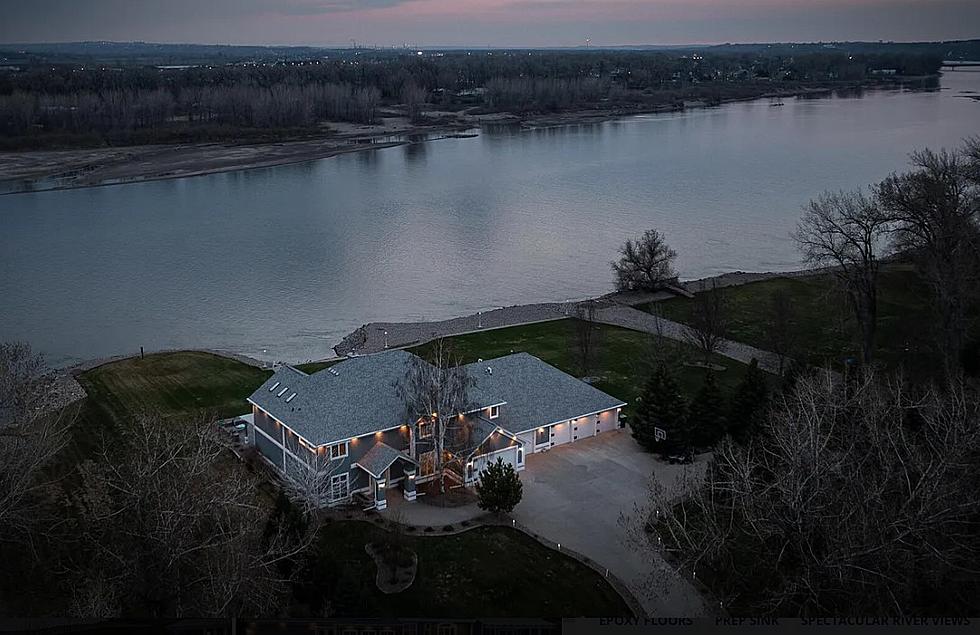 A River Castle! Check Out Bismarck's Most Expensive Home For Sale
Amy D Hullet/Century 21 Morrison Reality
My son graduated from high school one year ago, and he already has some lofty goals.
He wants to own a home on the river someday.  Well, that someday could be today for you, that's if you got the greenbacks in your pocket to pay for it.
I was strolling through Zillow recently and I came across this gem of a property, that is currently the most expensive home for sale in Bismarck.
This 4 bedroom and 5 bathroom home is a massive 4,878 square feet, that has an absolutely gorgeous view of the river.  This home was built in 1997 and sits on 2.3 acres.   The only thing missing from this property is a shop.  However, it's listed as having 10 garage spaces, so I think that more than offsets the lack of a shop.
So, how much is this river palace going to set you back? 
Well, first off your taxes are going to be just over $8,000 dollars a year.  To be honest, I figured it would be more than that.  Not a deal-breaker.  How about your monthly mortgage payment?  That is going to cost you about $11,276 dollars a month.  Just a little outside of DJ's salary.  Maybe if I got a side hustle?  Overall, this river palace will cost you $1,849,000.  This home has been on the market for a while now and has actually dropped a little in price.
This home is located in "Demon Nation" on the south end of town at 2240 Harbor Drive.  You will be right smack dab in the middle of sandbar central.  This home is so gorgeous I'm pretty sure I would be afraid to poop in it.  With that being said, check out these photos and start dreaming!
River Palace! Bismarck's Most Expensive Home For Sale
A look at the most expensive home for sale in Bismarck.
---
The Cheapest Home For Sale In ND Is Only An Hour From Bismarck
Movies That Mention North Dakota