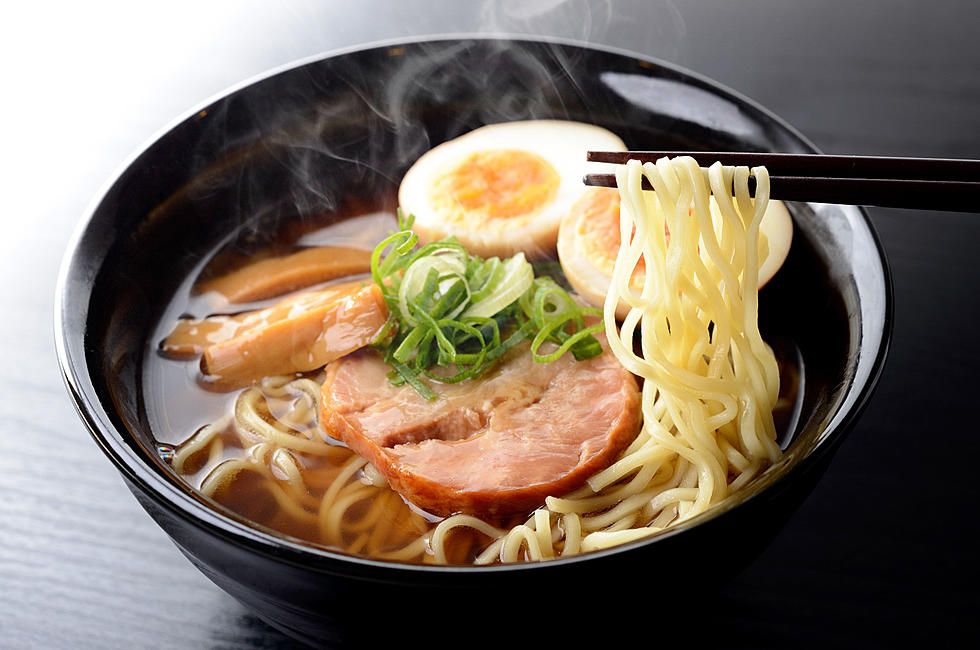 Another FIRST For Bismarck – New Restaurant Opening
KPS Getty Stock
There is nothing better than seeing progress taking place here in Bismarck/Mandan
There has always been that burning question asked of Bismarck/Mandan residents, what would you like to see come to town? We all went through this a while ago when it was announced that there would be a Chick-Fil-A restaurant built in the parking lot at Kirkwood Mall. Seemed like a long wait, but that became a reality a couple of weeks ago, and that was one of the hopes of many. Now we have something else brand new to Bismarck to look forward to.
Get ready to experience another FIRST in Bismarck, soon to open
According to KFYR-TV "Bismarck is about to get its first-ever Ramen shop. Rocky and Amy Shu say they're expecting to "soft launch" Nara Ramen sometime next week. The couple has been Bismarck residents for 12 years and has 20 years of restaurant experience" So what do you think of when you hear the word "Ramen", noodles? Some may have immediately thought of "Top Ramen", which is a convenient pack of instant noodles you pour hot water over. The exciting part about this new restaurant is their creativity.
A menu inviting you to explore the different types of noodles and appetizers
Nara Ramen is set to launch over at their new spot - 309 N 3rd, next to the former Lucky Duck's building. KFYR-TV reported that "The menu boasts 12 authentic Japanese ramen dishes alongside traditional appetizers and boba teas" I think this sounds so cool. For more information and to learn more about their reservation system, head to  facebook.com/nararamenbismarck
---
NORTH DAKOTA'S TOP MONEYMAKERS!
NORTH DAKOTA'S TOP MONEYMAKERS!