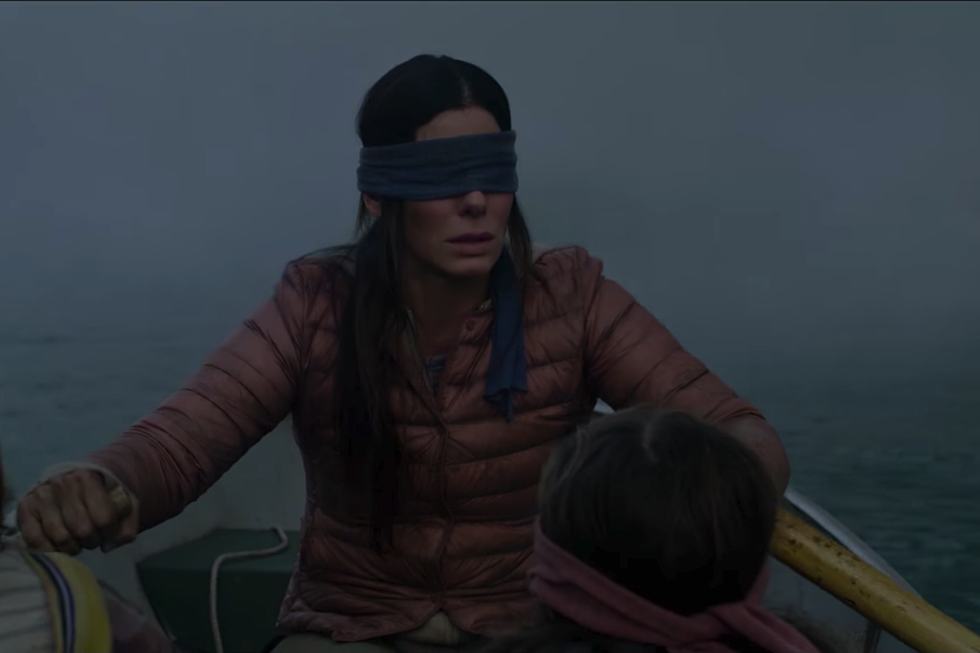 A 'Bird Box' Sequel Is Coming, Says Author
Netflix
A lot of Netflix content just comes and goes, but Bird Box became a pop culture sensation at the end of 2018. People watched the sci-fi horror movie, they dissected it, they put on blindfolds and did dumb things as a "Bird Box Challege." It really had a life of its own.
Now the author of the original Bird Box novel says that life will continue. Josh Malerman told Esquire he has written a second Bird Box book called Malorie, named after the character played in the film by Sandra Bullock. As the title suggests, her character will be front and center. Per Malerman:
I've been asked a ton of times: people want to know what happened with Boy and Girl. But as much as I care about Boy and Girl, this isn't their story. The Bird Box world is Malorie's story, and I wanted to know more about her. I wanted to get to know her even better. At the end of the movie, I turned to my girl Allison and said, 'I want to know what happens next!' and she's like, 'Well, you know, you could make that happen,' so it really was this warm feeling.
This doesn't mean Netflix will immediately make a sequel film, but given how enormously popular the first film was, and given the money they've thrown at projects with less hype, I would be surprised if Malorie doesn't pop up on streaming in a couple years. Malorie (the book version) will be available on October 1.
Gallery —The Best Original Netflix Films and Shows: