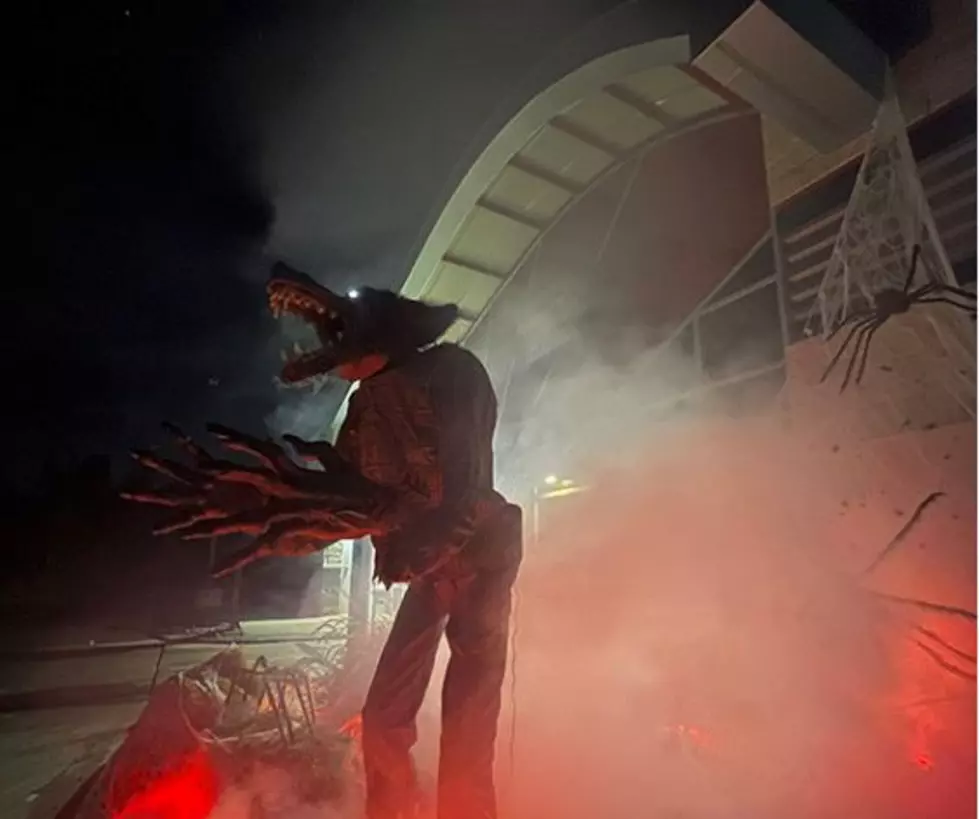 Time To Scare Your Pants Off At Bismarck's Tunnel Of Terror
opsmgr
Call me lazy, but this idea checks all the boxes.
It's like going to a Haunted House
I don't have to get out of my car/truck/SUV
It's only twenty bucks per vehicle
No creepy strangers are going to TOUCH ME
That last one is the cherry on the sundae. I do like a good haunted house but keep your face-painting paws off me!
I almost forgot to mention- your car gets washed at the same time.
Keep reading for the diabolical details.  They're right below the obligatory evil clown.
In the final weekends of October, Tommy's Express Car Wash in North Bismarck will become possessed with the party spirit of the season.  This normally respectable car wash will transform into the...
TUNNEL OF TERROR!!
(more screams!)
I'm not too familiar with super-scary car washes, so I went searching for victims who have survived the Tunnel of Terror!  These are from Tommy's Terror blog.
"With the windows rolled down, we could hear anxious, excited talking from the cars around us and then the soundtrack from the wash. Distant howls and yelps of pain. A peal of thunder from inside the tunnel, and then (lightening the mood!) the Ghostbusters theme, followed by a dark and stormy ambiance surrounding our favorite car wash experience."
Twenty bucks for a complete car wash and a show?
"my children screamed as a drenched serial killer and two clowns appeared around the car, staring in, illuminated by the strobes until soap and brushes hid them from view."
All that and no serial killers grabbing your kids. Unless your windows are down, but you're in a car wash ya big dope. Get your friends and family ready for the fright of their life!
Plus, there's probably candy when you're done.
Tunnel of Terror at Tommy's Express Car Wash. 1800 North 12th Street, Bismarck.
7-11 p.m.
October 21 & 22
October 28 & 29
---
Most Popular Halloween Costumes In ND Each Year
North Dakota Pumpkin Patches
Here's a list of some patches you might want to visit this Fall.
LOOK: How Halloween has changed in the past 100 years
Stacker
compiled a list of ways that Halloween has changed over the last 100 years, from how we celebrate it on the day to the costumes we wear trick-or-treating. We've included events, inventions, and trends that changed the ways that Halloween was celebrated over time. Many of these traditions were phased out over time. But just like fake blood in a carpet, every bit of Halloween's history left an impression we can see traces of today.