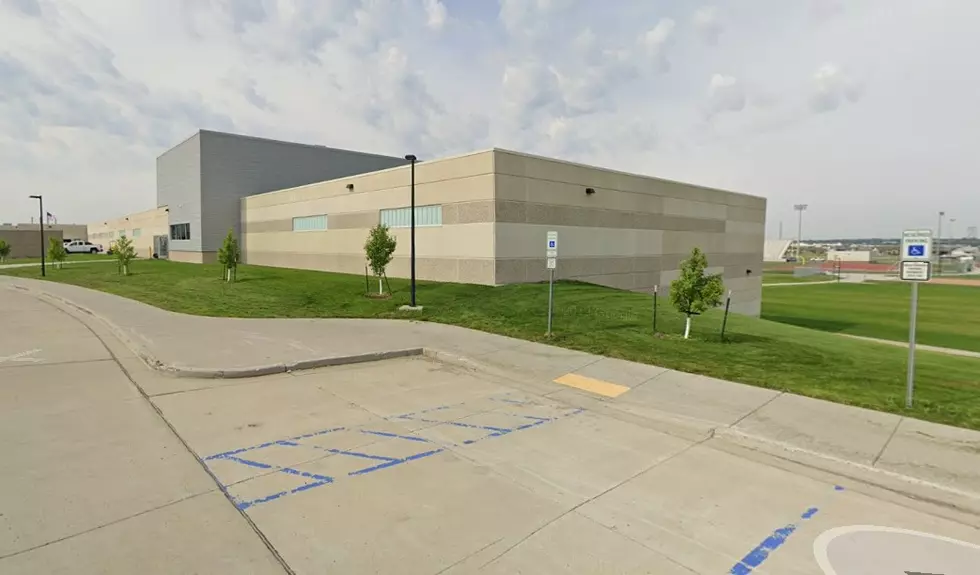 Bismarck Legacy Boys Hockey Team? (Why It's A Bad Thing!)
Google Maps
Let me first start off by disclosing I've got some skin in the game.  I'm sure at least one or two Karen's will point this out.  I have a son who will be a Sr. on the Bismarck High School hockey team next year, that's expected to be pretty good.  There, it's out there.  However, that has nothing to do with why I feel that a Bismarck Legacy Boys hockey team is BAD idea right now for the greater good of Bismarck hockey.
I've spoken with several of Bismarck's finest hockey minds.  Former players, former & current coaches, and they all agree with me.  We have ONLY 4 sheets of ice in the city of Bismarck.  Realistically they are adding 3 teams, Legacy Varsity, Legacy JV, and Bismarck High/Legacy Girls team.   The school district currently doesn't have any plans to go forward with building another sheet of ice.  Sure there's talk, but realistically we're 3,4 or even more years out from building another rink.  When will our youth practice?  When will there even be ice times available for them?  You're looking at youth players going down to 2 or even 1 practices a week for termites, mites, squirts, pee wees and even bantams.  Even, if they are able to maintain the current 3 practices a week, you can expect teams to be combined on the ice for practice.  You might have 40 plus kids on the ice at one time.  If you've ever played hockey, you know that does nobody any good.  Young players will not receive the personal attention they need for development.
Even high school hockey teams will be affected.  Currently right now 1 maybe 2 schools will have to practice both varsity and junior varsity in a 1 ½ hour time slot?  Almost 40 kids? On 1 sheet of ice?  Again, a BAD IDEA.
There will also be a locker room issue.  At the VFW there are currently two locker rooms with storage for Bismarck High and Century.  Adding Legacy at the rink will make it so teams will not be able to have storage for skate sharpeners, extra equipment, and other supplies and equipment, that are used on a daily basis.  So, will the coaches have to store all of this?
The 5 high school teams, Century, Bismarck High & the new Legacy boys and the two girls teams will play 10 or 11 home games per year.  That's the primary 5:00pm-9:30pm youth practice time slot.  Again, taking practice times away from our youth teams.  Did I mention we only have 4 sheets of ice available?
Let me ask you this, would they have allowed the Legacy Boys Basketball team to start if we only had 4 basketball courts in the city?  Adding these teams without the ice sheets is MAJOR mistake and will be felt all the way down through Bismarck Youth Hockey for many years to come.  Coaches and other local hockey experts are saying this will push Bismarck hockey back as much as 10 years.
Not to mention that a West Region hockey team hasn't beaten a East Region hockey team at state in more than 2 years.  All were doing is watering down the system without the proper feeder system for our youth programs.  You NEED to have the ice available before you add teams.  Talk about putting the cart before the horse.
The Bismarck School Board will be meeting again in a couple of weeks to determine if the Legacy Boys hockey team is a go for next season.  (21-22)  This will be very damaging for all of our teams from termites up to high school.  Make plans to be there and speak your voice for the greater good of Bismarck hockey.
---
KEEP READING: Here are the most popular baby names in every state
Using March 2019 data from the
Social Security Administration
,
Stacker
compiled a list of the most popular names in each of the 50 states and Washington D.C., according to their 2018 SSA rankings. The top five boy names and top five girl names are listed for each state, as well as the number of babies born in 2018 with that name. Historically common names like Michael only made the top five in three states, while the less common name Harper ranks in the top five for 22 states.
Curious what names are trending in your home state? Keep reading to see if your name made the top five -- or to find inspiration for naming your baby.