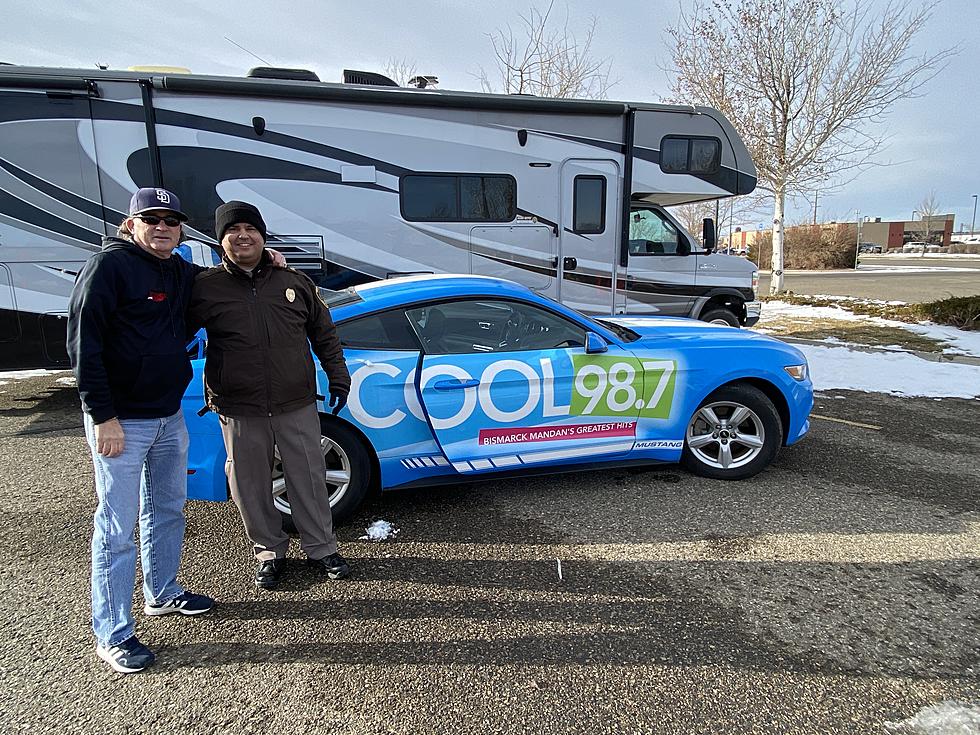 Bismarck Showing Their Love For The Children
Sgt Kadrmas
On a cool crisp Saturday in Bismarck, people opened up their hearts and kept us all warm
I had the privilege to be a part of something special yesterday here in Bismarck. On a cool crisp Saturday in December, Sergeant Adrian Marinez from the Highway Patrol hosted a First Responder Toy and Food Drive. He and several other officers from the area and other cities were out in the south Walmart parking lot with open arms and huge smiles.
A common goal was to collect toys and food items for those in need
The sun was out and the wind kicked in from time to time, but that didn't stop the officers and volunteers that were out there on a 35 degrees-plus day. From 8 am till 6 pm they stayed greeting all those that dropped by. Thank you to Adrian for the much-appreciated outdoor heater! His goal was to collect as many toys and non-perishable items to give to local organizations to help children in need this holiday season. A huge success it was, for they collected close to 400 toys ( at last I heard ). Items will be donated to local organizations such as Toys for Tots and Heaven's Helpers Soup Cafe.
Several Bismarck residents drove by the event, stopped into Walmart, bought some toys, and came right over to donate
The absolute best part of the day was talking to people who came by to donate. Families that drove up and participated were thrilled to be a part of something that touches us all. Adrian told me that he has kids of his own, as well as many of the officers that were there. "To make a child's Christmas brighter means everything in the world to me"."
Cities With The Same Latitude As Bismarck
14 WAYS TO BE AGE FRIENDLY
---