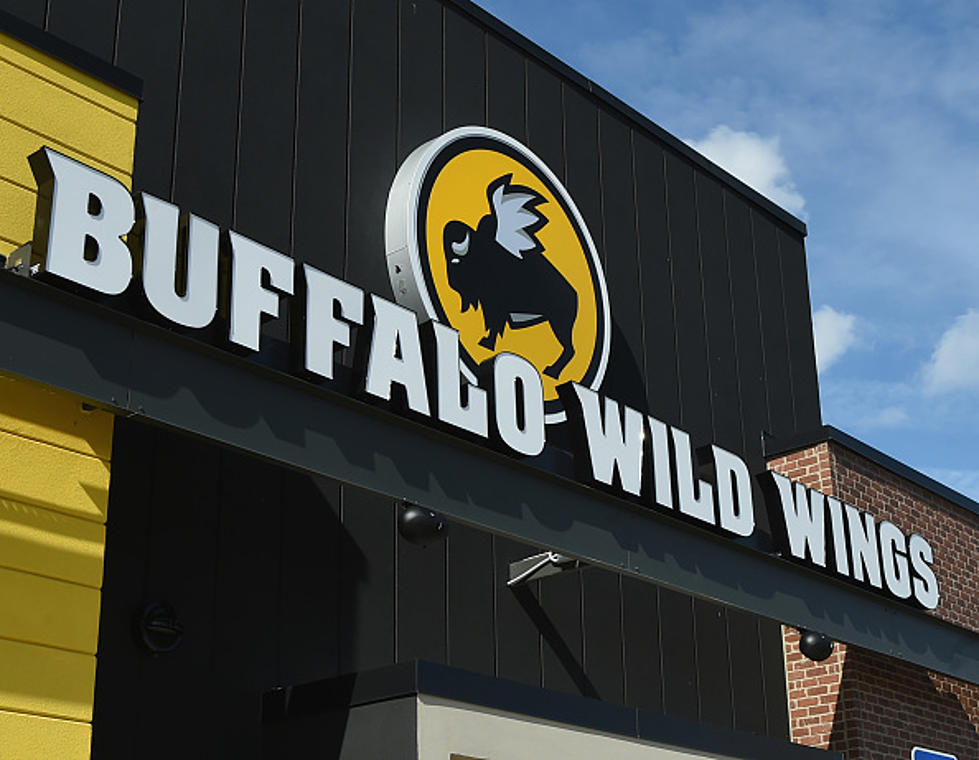 Buffalo Wild Wings Donates $100K & $40K In Gift Cards!
Getty Images for Buffalo Wild Wi
According to a press release from Buffalo Wild Wings in Fargo, the restaurant donated $40,000 in gift cards to first responders and $100,000 to local high school Seniors in 2020 & 2021.
In March 2020, the Covid-19 Pandemic had arrived. This of course forced businesses to shut down, schools were closed, and sports across the nation were canceled. It was a tumultuous time for everyone.  Todd and Susan LaHaise, the local owners of Buffalo Wild Wings were determined to do something positive during a period that was so overwhelmingly negative. They helped out local hospitals and first responders. They also rewarded local high school seniors all across North Dakota.
They launched a gift card program in May where guests buying a $25 gift card received an additional $5 for free. Additionally, each purchase raised $5 that would be donated to hospitals and first responders in each community. The response was overwhelming.  In the end, $40,000 was raised for those that have been on the frontlines of the pandemic. Thanks to the community support behind this program, Buffalo Wild Wings was able to donate thousands of meals and gift cards.
Todd and Susan also wanted to reward the thousands of graduating high school seniors. With little warning, their year had come to an abrupt end. No sports tournaments. No prom. No traditional graduation ceremony. It was important to send these future leaders a message that their hard work did not go unnoticed and there would be a day when they would be able celebrate their accomplishments. Buffalo Wild Wings contacted more than 100 schools throughout North Dakota, South Dakota, and Minnesota and were able to donate a $10 gift card to each graduating senior, totaling in excess of $100,000.
About LaHaise Management LLC & Buffalo Wild Wings.  They are headquartered in Fargo, ND, LaHaise Management, LLC (dba Buffalo Wild Wings) was established in 1989 and is proudly owned by Todd and Susan LaHaise. Buffalo Wild Wings features a variety of boldly flavored, made-to-order menu items. Guests enjoy a welcoming neighborhood atmosphere that includes an extensive multi-media system for watching their favorite sporting events. Buffalo Wild Wings is the recipient of hundreds of "Best Wings" and "Best Sports Bar" awards across the country. Currently, there are more than 1,025 Buffalo Wild Wings locations across the United States, Canada and Mexico.
---
PEEK INSIDE: Derek Jeter is Selling His Stunning Hudson Valley Lakeside Castle For Discounted Price