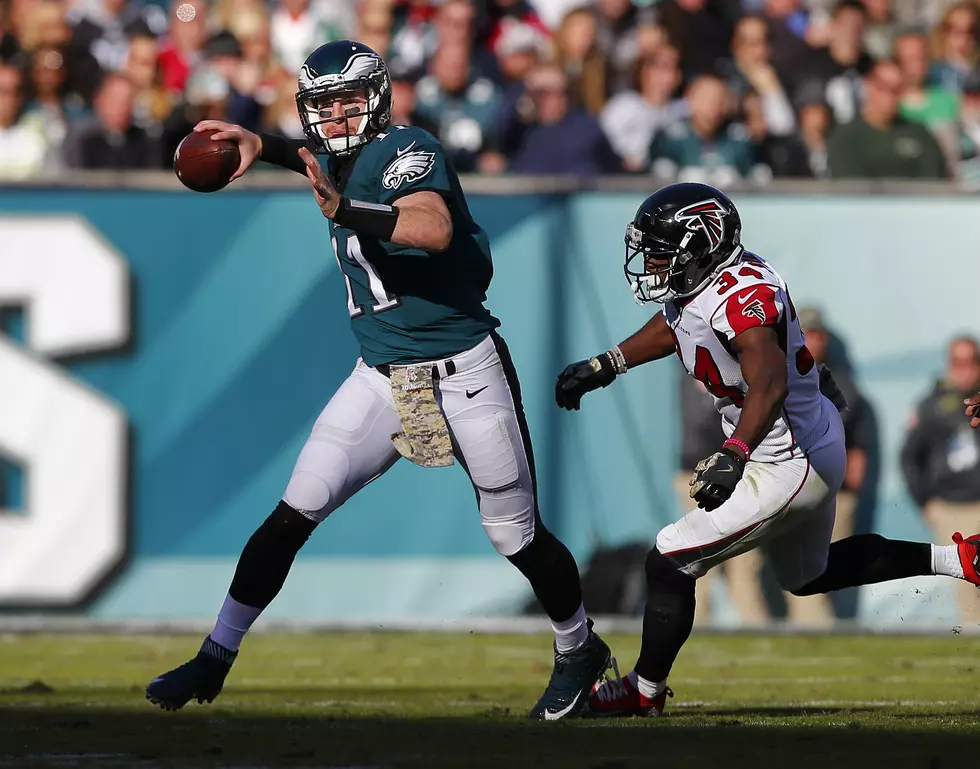 Carson Wentz Plans to Bring Eagles Teammates to North Dakota
Getty Images
Eagles Wide Receiver Jordan Matthews said earlier this year he wanted the team to go to North Dakota. It appears now he will get his wish.
The Press of Atlantic City reports that some of his teammates don't believe him when he says that. But others do believe him and do plan to see what North Dakota is all about.
"Carson's always raving about it, so I guess I'll go check it out," Eagles tight end Zach Ertz said to Press of Atlantic City. "I've never been to North Dakota, but I had also never been to Oklahoma before visiting Sam (Bradford) last year. I go where our quarterbacks go. It's important to keep building that chemistry on and off the field."
As stated by Ertz, and is noted further in the article, it is not uncommon for Quarterbacks to hold workouts in their home states or their hometowns.
The Press of Atlantic City article consistently sites Fargo as the host city of the workouts so it isn't clear if Wentz will come back to his hometown of Bismarck as well. There was also no date mentioned for the trip to Fargo.