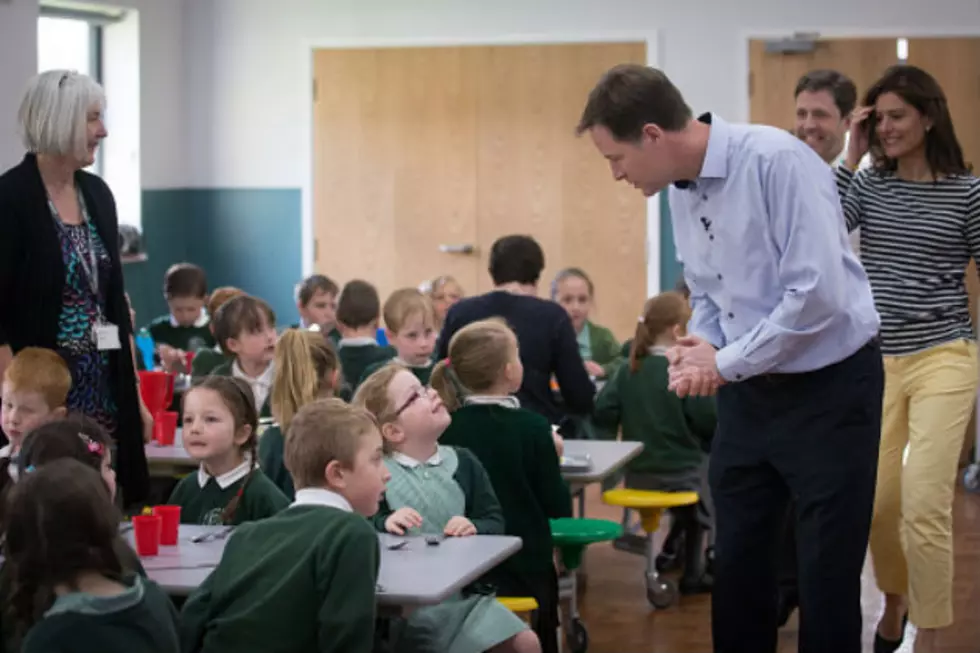 FREE Breakfast & Lunch For MPS & BPS Students Rest Of 2020!
Matt Cardy/Getty Images
They say there's no such thing as a FREE lunch?  Well, not entirely true.  In an email obtained from both Mandan Public Schools and Bismarck Public Schools, students will now be getting both breakfast and lunch meals for free.
So where is this money coming from?  The Department of Agriculture (USDA) on Monday announced that it would allow schools to continue serving free meals to kids through the end of 2020 or as long as Federal funding allows.  Effective immediately, all Mandan and Bismarck Public in-person students will receive a free breakfast and lunch.  However, this does not include ala carte items.  Which if my memory serves me correctly, those were the best items when I went to school.  lol
What a nice little surprise for families in Bismarck Mandan as so many people are still struggling financially because of COVID-19.  What's nice, once Bismarck Public Schools and Mandan Public Schools get guidance from the USDA, all meals charged from the first day of school will be changed and reimbursed.  At this time virtual students are not eligible for free meals.
 Families in Bismarck Public Schools and Mandan Public Schools are still encouraged to apply for the Free and Reduced Meal Program, as this USDA funding is only approved through December 2020 or until funding runs out, whichever comes first.
In the email from Mandan Public Schools they said, "MPS is excited about the USDA decision to provide free meals to our families.  On a monthly basis before COVID-19, we served approximately 45,000 lunches and almost 15,000 breakfasts to our students."  This funding will help us ensure most of the students in Bismarck and Mandan Public Schools are fed and ready to learn in this every changing environment.
---
See Inside NoDak's Most Expensive Lake Property For Sale (Gallery)