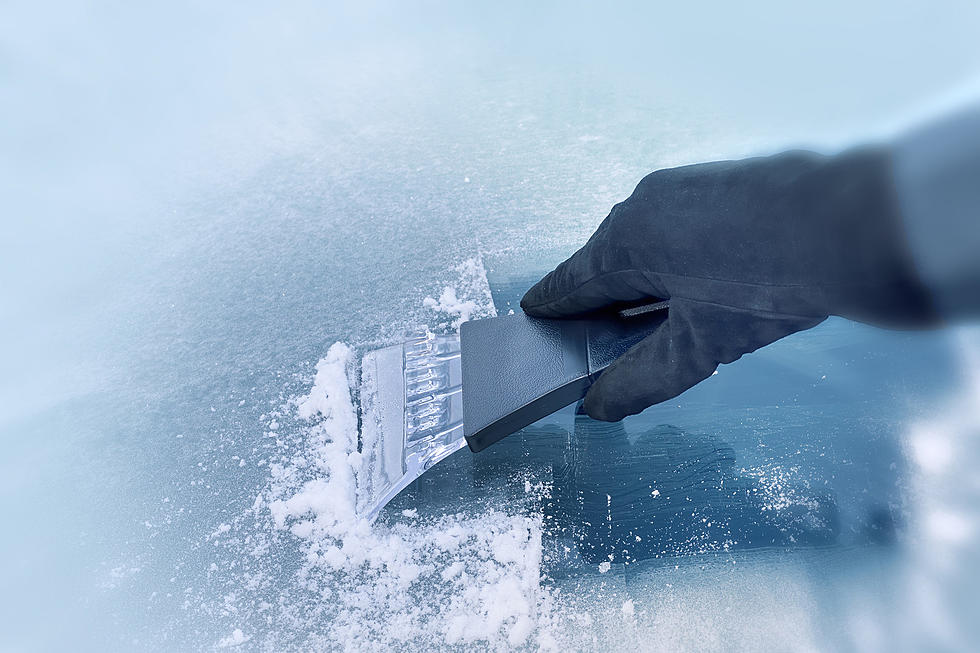 Is It Illegal To Warm Up Your Vehicle Unattended In North Dakota?
trendobjects
This morning was one of those mornings where I think I could've skated on my windshield. 
No amount of scraping was going to penetrate that ice.  When I got inside my car to start it up the temperature read a frosty 9 degrees.  I defiantly should've used my remote car starter on my Ford Pass App.
The forecast for the rest of the week looks much colder after Wednesday's Alberta Clipper and wind event.
I recently ran across a post of one of my friends on Facebook who was arguing with somebody on whether it was legal or not to warm up your vehicle.  To be honest, I really had no idea.  I didn't think there would be such a law in North Dakota, but our state does have some head-scratching laws.  Did you know it's illegal to fall asleep with your shoes or boots on here in North Dakota?  You can read about 5 of them here.
As it turns out, I did a little investigating reporting on the internet, and according to the North Dakota Century Code "Rules of the Road 39-10-51.  "No person driving or in charge of a motor vehicle may permit it to stand unattended without first stopping the engine, effectively setting the brake thereon, and, when standing upon any grade, turning the front wheels to the curb or side of the highway."  
Sounds like it's unlawful to me, but what about car starters? 
I asked former Bismarck Mayor Steve Bakken about the law.  He believes it was created in the '50s.  That's well before remote car starters and remote apps.  However, he says people do get ticketed for this law and it's mainly when people leave their running vehicles unattended and they get stolen.  That's why it was created.  Otherwise, you would see car insurance rates skyrocketing.  Starting your vehicle with a car starter, you're more than likely going to be left alone by law enforcement officials.
It's certainly a law that needs to be amended with today's technology.
I myself will take the chance of a ticket to keep myself out of the cold.  I hate scraping.  Are you with me?
---
10 Least Expensive North Dakota Cities To Live In
30 famous people you might not know were college athletes
Stacker
dug deep to find 30 celebrities who were previously college athletes. There are musicians, politicians, actors, writers, and reality TV stars. For some, an athletic career was a real, promising possibility that ultimately faded away due to injury or an alternate calling. Others scrapped their way onto a team and simply played for fun and the love of the sport. Read on to find out if your favorite actor, singer, or politician once sported a university jersey.