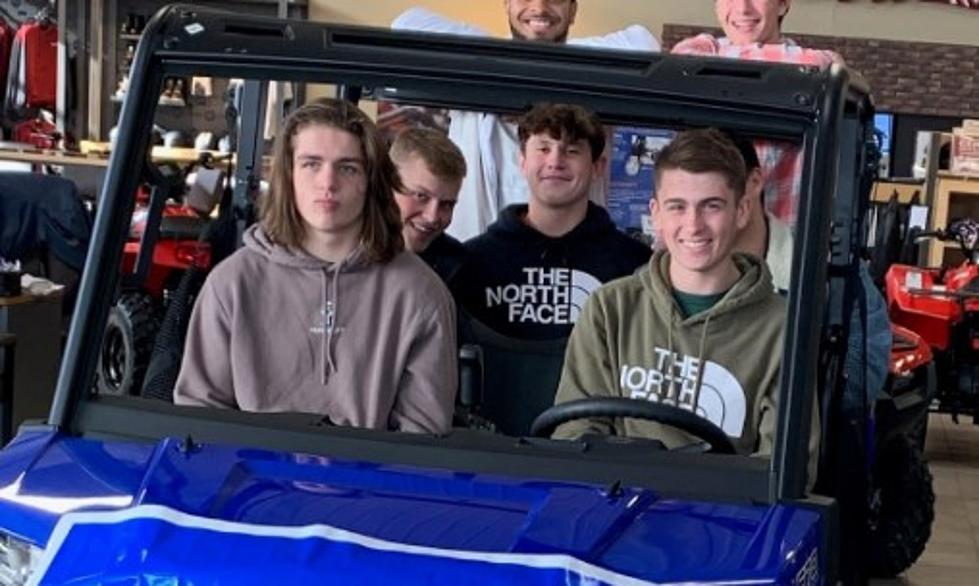 Mandan's Magnificent Make-A-Wish
Make-A-Wish North Dakota Facebook
The absolute best stories are about real people here in Bismarck/Mandan
So many people choose to deal with negativity, and some dwell on it. Social Media can really bring people down. My favorite part of this job is finding those in our community who treat people with respect, kindness, and can change lives. This is one of those stories.
His name is Robert Couch, he lives right here in Mandan, North Dakota
This 17-year old teen is like most North Dakotans, he loves the outdoors. He also likes hanging out with his friends and spending time with his family. Unfortunately, he has had to deal with a setback in the last two years. According to KFYR TV, "Robert Couch was diagnosed with leukemia two years ago at 15 years old. Robert's cancer is in remission, but he has a year of treatment left"
Here is where Make-A-Wish North Dakota "stepped in"
The first thing I think of when I come across Make-A-Wish North Dakota is incredible moments in time, amazing people taking the steps to reach out and change lives. Doing anything they can to make smiles happen. This was such the case when they took care of Robert!
Robert and his new side-by-side
KFYR TV reported that  "Make-A-Wish North Dakota stepped in to make his life a little easier by gifting him a new side-by-side". Now he and his dog will continue to enjoy hunting. Robert was simply floored with all the wonderful responses "It's overwhelming that this many people care about you and will go out of their way to help you and make you feel better,"- KFYR TV.
This is just another example of people giving from their hearts here in North Dakota.
---
14 WAYS TO BE AGE FRIENDLY
Cities With The Same Latitude As Bismarck