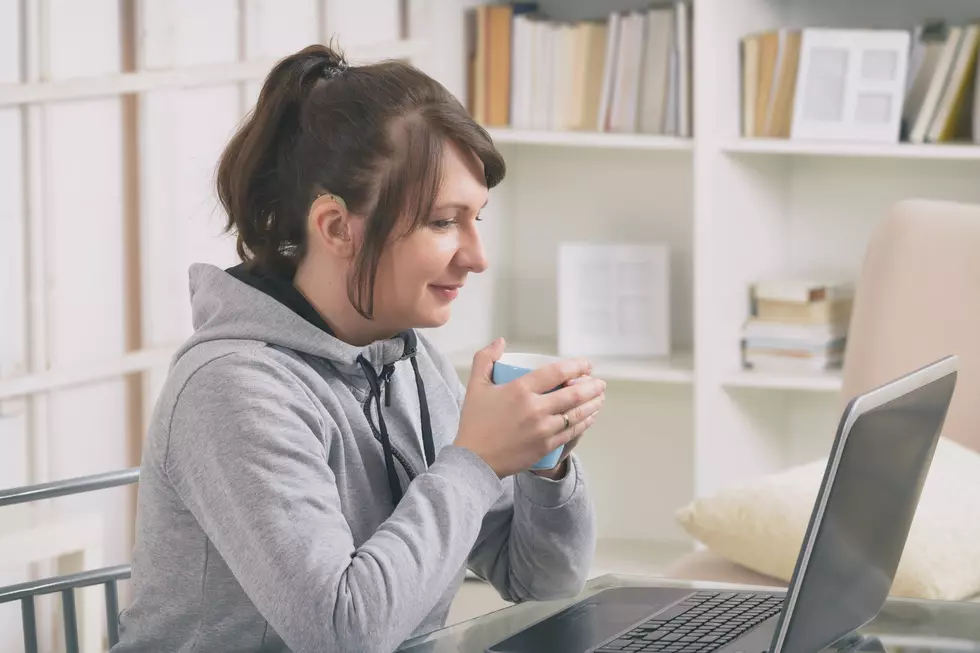 ND One Of The Worst States For "Working From Home".
Getty Images
I have often wondered what it would be like to work from home. I've never had the opportunity, but after hearing from some people that have, I'm now sure that I'm grateful for that I don't. The luxury at first seems glorious - heck you wake up about 45 seconds before "You are on the clock". Work clothes? Your PJ's will do. However, if you are forced to work at home as so many had to during the pandemic, I would feel like the walls are closing in on you. Claustrophobia city.
According to Wallethub,  they put out a list of the Best States For Working From Home  -  In this list, they brought up the COVID-19 pandemic, where state governments ordered "non-essential" businesses to close their buildings - Which prompted people to work from home. Before the virus hit, only 20% of people that COULD work from home, did. Those last statistics rose to 71%, and out of that 54% said they would continue to do so, even if they didn't have to. If you are curious how they came up with their list - "Our data set ranges from the share of workers working from home before COVID-19 to internet cost and cybersecurity. We also considered factors like how large and how crowded homes are in the state".
Here are your top three BEST States for working from home -
1) Delaware
2) North Carolina
3) Georgia
Any guesses on what the three WORST States were? -
3) NORTH DAKOTA
2) Hawaii
1) Alaska
WalletHub also considered factors like how large and how crowded homes are in the state. Together, the metrics were used to illustrate how feasible working from home is in terms of cost, comfort and safety.
All in all, though, the complaints lessened when people realized just how fortunate they are that they actually have a job.