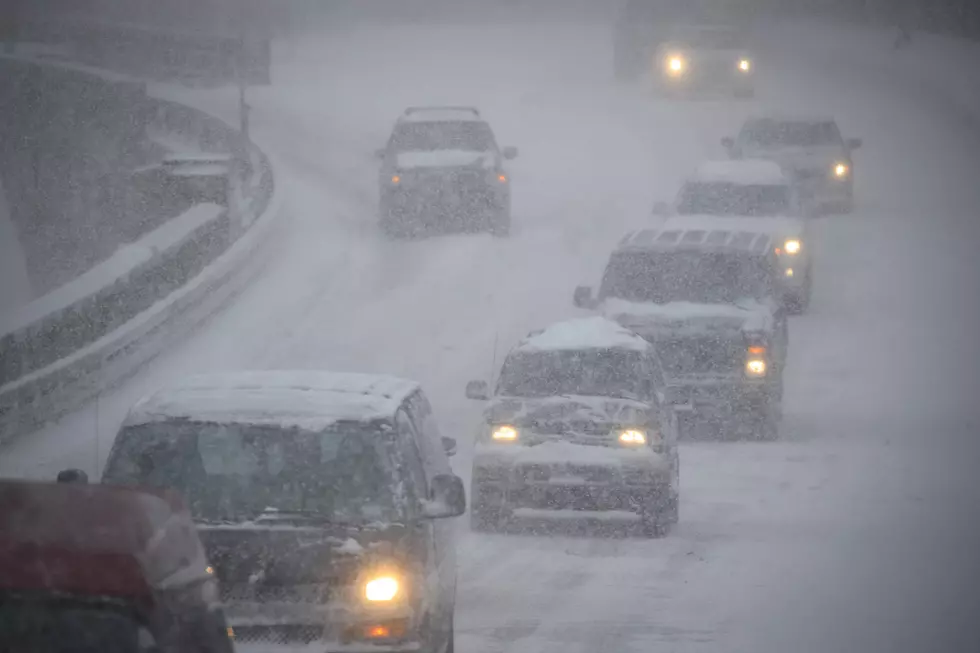 North Dakota Snow System Upgraded To Winter Storm Warning
Drew Angerer
According to the National Weather Service in Bismarck, a good share of our listening area has been upgraded to a Winter Storm Warning.  A narrow swath could bring heavy snow to parts of North Dakota Tuesday and Wednesday.
So who's in the bullseye for this potential winter event?  
Looks like the I94 corridor in North Dakota has the potential to produce heavy snow from Glen Ullin to Jamestown.  All of south-central North Dakota will see snow with the heaviest expected further south of the warning area.  The timing for this potential winter event has been moved up to 12 noon Tuesday lasting until 12 noon Wednesday.  Depending on where you live, this could affect your afternoon or morning commute.
The counties in Winter Storm Warning include:
Burleigh, Morton, Kidder, Stutsman, Grant, Sioux, Emmons, Logan, LaMoure, McIntosh, and Dickey.   Virtually all of south-central North Dakota.  This includes the cities in our listening area of Bismarck, Mandan, Steele, Tappen, Glen Ullin, Wishek, Hazelton, Ashley, Gackle, Linten, Solen, Flasher, St. Anthony, Sterling, Wing, Lincoln, Menoken, Moffit, and Bradock.
The remaining counties in our listening area are under a Winter Weather Advisory.
How much snow are we talking about for this part of North Dakota? 
They have also upgraded the amount of potential snowfall for our area.  We are now looking at 6 to 9 inches in the Winter Storm Warning area.  Gusty winds up to 45 miles will accompany this winter storm which will cause areas of blowing snow that may significantly reduce visibility at times, especially as new snow is falling.
As I predicted yesterday, we were initially moved into a Winter Weather Advisory, but now the National Weather Service has upgraded the situation even further.
If you must travel, keep an extra flashlight, food, and water in your vehicle in case of an emergency.  Remember the latest road conditions can be obtained by calling 511.
As always, keep it on your favorite Townsquare Media radio station for all the latest updates on this potential significant weather event for the Bismarck Mandan area.
LOOK: The most extreme temperatures in the history of every state
Stacker
consulted 2021 data from the
NOAA's State Climate Extremes Committee (SCEC)
to illustrate the hottest and coldest temperatures ever recorded in each state. Each slide also reveals the all-time highest 24-hour precipitation record and all-time highest 24-hour snowfall.
Keep reading to find out individual state records in alphabetical order.
Check Out North Dakota's 11 Biggest Redneck Towns