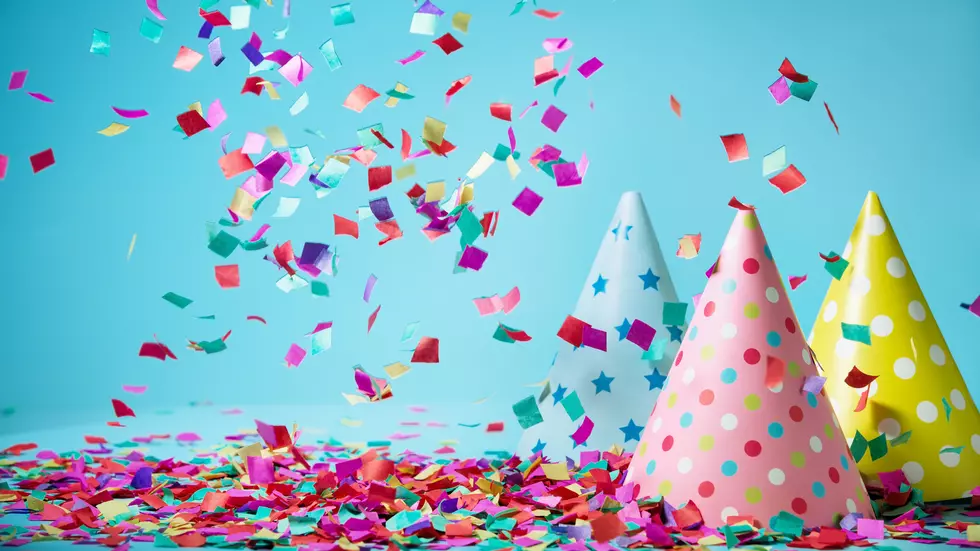 Ranking North Dakota's Top 7 Birthdays
fotohunter | ThinkStock
On Nov. 2, 1889, North Dakota was admitted to the Union along with South Dakota. So now that we are celebrating 128 years, let's take a look at some historical events that have occurred on Nov. 2, to see which birthday was the best.
7

First NBA Game at the Target Center

Nov. 2, 1990

On Nov. 2, 1990, the Target Center, home of the Minnesota Timberwolves hosted its first ever NBA game. The Timberwolves beat the Mavericks 98-85.

6

The First Ever Cheerleader

Nov. 2, 1898

On Nov. 2, 1898, Johnny Campbell led a cheer of the crowd at the University of Minnesota. It seems pretty benign now-a-days, but this was the first time someone had ever led a cheer.

Campbell became known as the first ever cheerleader. And back in the day, cheerleading teams used to be comprised only of men. Things have changed quite a bit.

5

Cubs Win First World Series in 108 Years

Nov. 2, 2016

You may remember this one. Last year, Nov. 2, 2016, the Cubs beat the Cleveland Indians in Game 7 of the World Series by a score of 8-7 giving Chicago their first World Series title in 108 years.

4

First Crew Arrives at International Space Station

Nov. 2, 2000

The International Space Station has been orbiting Earth for quite some time now and is always staffed by a small group of Astronauts from around the world. The first International Space Station crew arrived at the ISS on Nov. 2, 2000.

3

Ronald Reagan signs MLK Jr. Bill

Nov. 2, 1983

On Nov. 2, 1983, Ronald Reagan signed a bill officially recognizing the Martin Luther King Jr. holiday. In addition to remembering the great contributions of MLK to the Civil Rights Movement, many of us also get a day off from work/school on this day. Thanks, Reagan!

2

'Thriller' Released

Nov. 2, 1983

Also on Nov. 2, 1983, the world was introduced to one of the most iconic songs of all time. Unlike 'Monster Mash,' Thriller, despite many people associating it with Halloween, has mass appeal year-round. The song reached No. 4 on the Billboard Hot 100.

1

Roger Maris wins MVP

Nov. 2, 1960

The No. 1 Birthday for North Dakota has to be North Dakota related right? Roger Maris, a graduate of Fargo Central High School, won the 1960 AL MVP vote narrowly beating out his Yankee teammate Mickey Mantle by just three votes.