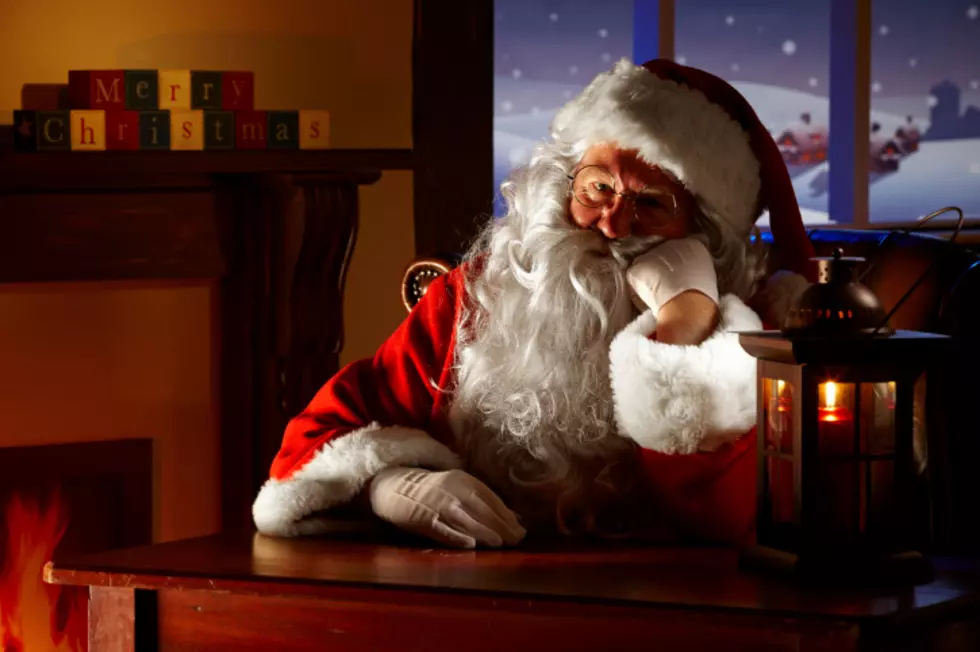 Santa Claus Arrives in Bismarck Later This Week
stocknroll | ThinkStock
Santa Claus is coming to town beginning Nov. 11.
The man himself will be at the Kirkwood Mall beginning Nov. 11 and will continue to hear the wishes of all the little boys and girls through Dec. 24.
Santa will spend Mondays through Saturdays at the mall from 10am to 9pm. Then during the night he will report all the kid's wishes to his elves so they can get to work on making all those toys.
On Sundays, Santa will be at the mall from noon until 6. However, on Christmas Eve, which is a Sunday this year, Santa will only be there until 4pm. The night before Christmas, Santa needs a couple of extra hours to report the last minute toys to his helpers and then of course Santa himself has a long night that night making all of the toy deliveries.
You can of course also purchase a picture with Santa and the available photo packages can be seen at the Kirkwood Mall website.
The Kirkwood Mall also has designated pet nights coming up from 6pm to 9pm on Nov. 13, Nov. 20, and Nov. 27. Those are the nights that pets can take pictures with Santa. All pets need to be in a carrier or on a leash.