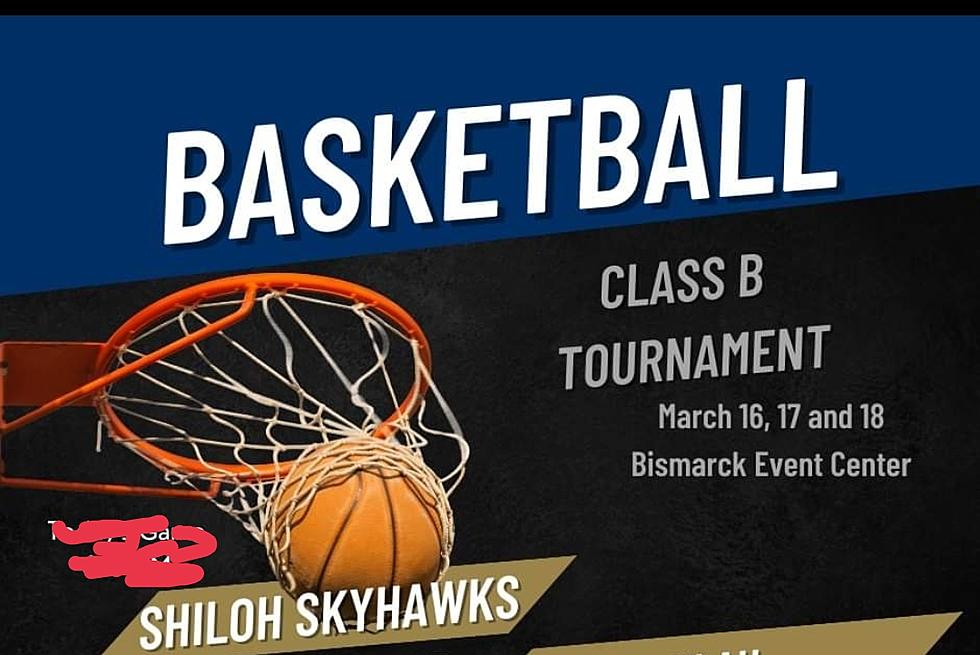 Shiloh Christain School Goes For It All Tonight!!!
Shiloh Christain School Facebook
I LOVE This time of year ( the weather could be better though )
This is when basketball shines. We are all familiar with March Madness of course, when college basketball goes nuts - brackets everywhere getting busted by HUGE upsets - I LOVE it. The real beauty though is high school tournament time when schools with high hopes show up in search of a State title. Shiloh Christain School is just ONE victory away from it, and tonight they will step on the court one last time.
The Bismarck Event Center will be rockin' tonight with Shiloh and Central Cass supporters
The wall that Shiloh had to break down to get to tonight's game was Beulah, a team that refused to go away. Last night the matchup between the #2 seed Skyhawks and #3 Miners was a work of art - it had everything from suspense to overtime drama. This is why high school sports are so beautiful, the boys representing their team, their town, their family, and fellow students - pure innocence.
I quickly shut off the distraction of my television and caught the play-by-play
Listening to the radio call from Rob Meltzer ( on Cool 98.7 ) was electric. With the game clock ticking down, Beulah drained a game-saving 3-pointer to force overtime - I sat there riveted by the excitement in Rob's voice and could only imagine what the crowd was like - this is what the Class-B Boys State Tournament is all about. Shiloh outlasted Beulah 65-61 to advance to tonight - the championship game against the number one seed - Central Cass. Tip-off is scheduled for 8:00 pm - AND you can hear it all on our sister station Cool 98.7.
---