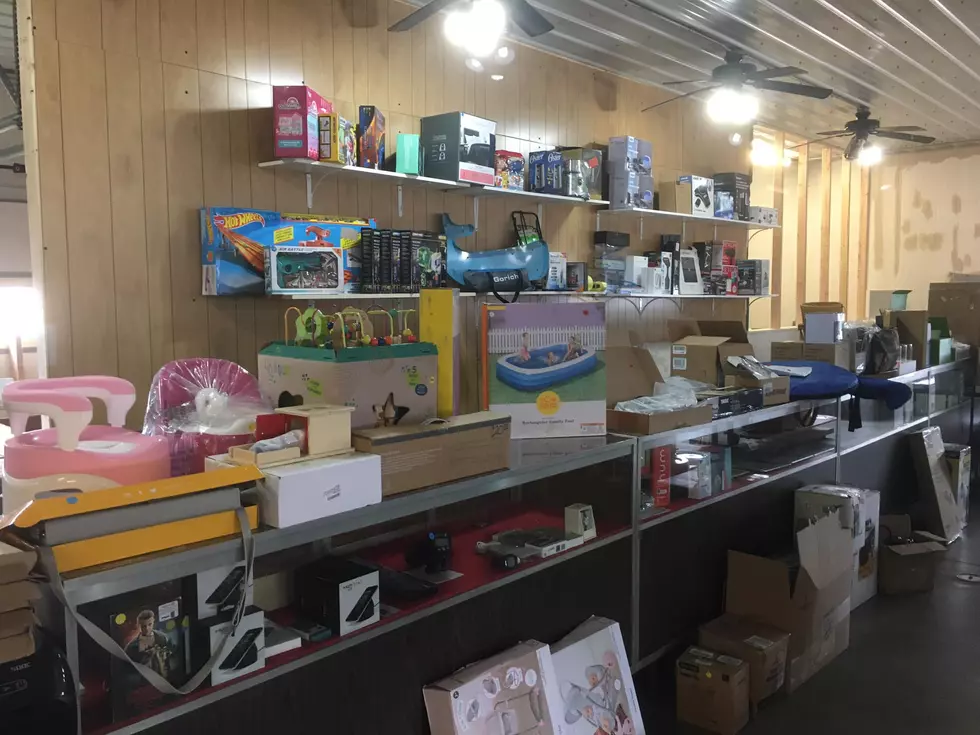 There's A New Retail Store On The Strip In Mandan
Rick Rider
I was strolling down the strip in Mandan the other day when I noticed a store with a new sign.  "BisMan Binz" is located at 3613 Memorial Highway in Mandan.  I stopped inside to check it out for the first time.
I spoke with one of the owners Rich Dunka and he told me the store is a work in progress, but they've actually been open in some capacity since last November.  However, the store is now open 7 days a week for the first time since opening.
You can shop BisMan Binz 7 days a week, including 11 am to 6 pm Monday through Saturday and 12 noon to 5 pm on Sundays.
Co-owner Rich Dunka describes the store as a "high-class dollar store."  Chris Sawicki is the other owner of the store.  They get their merchandise from a vendor in Minnesota at liquidation prices and sell it back cheap to the consumer.  Here are some shots of the store that I took.
Dunka also said that a tattoo parlor will be located within the store in the near future.  It may open as soon as a couple of weeks.  Rich Dunka will also be the tattoo artist.  Studs are up in the store which will eventually be the tattoo area.
I got a chance to browse the store and it certainly looked like there were some deals you wouldn't find in a traditional retail store.  They also offer daily specials.  Check out BisMan Binz.  It's worth a look.
---
25 Ridiculous Myths About North Dakotans
The Best Country Singer From Every State
Some states, like Oklahoma and Texas, are loaded with famous country singers. Others, like Nevada and Maine, are still looking for a real breakthrough artist. See the best and most successful country music artist from all 50 states, starting with
Hank Williams
and Alabama.